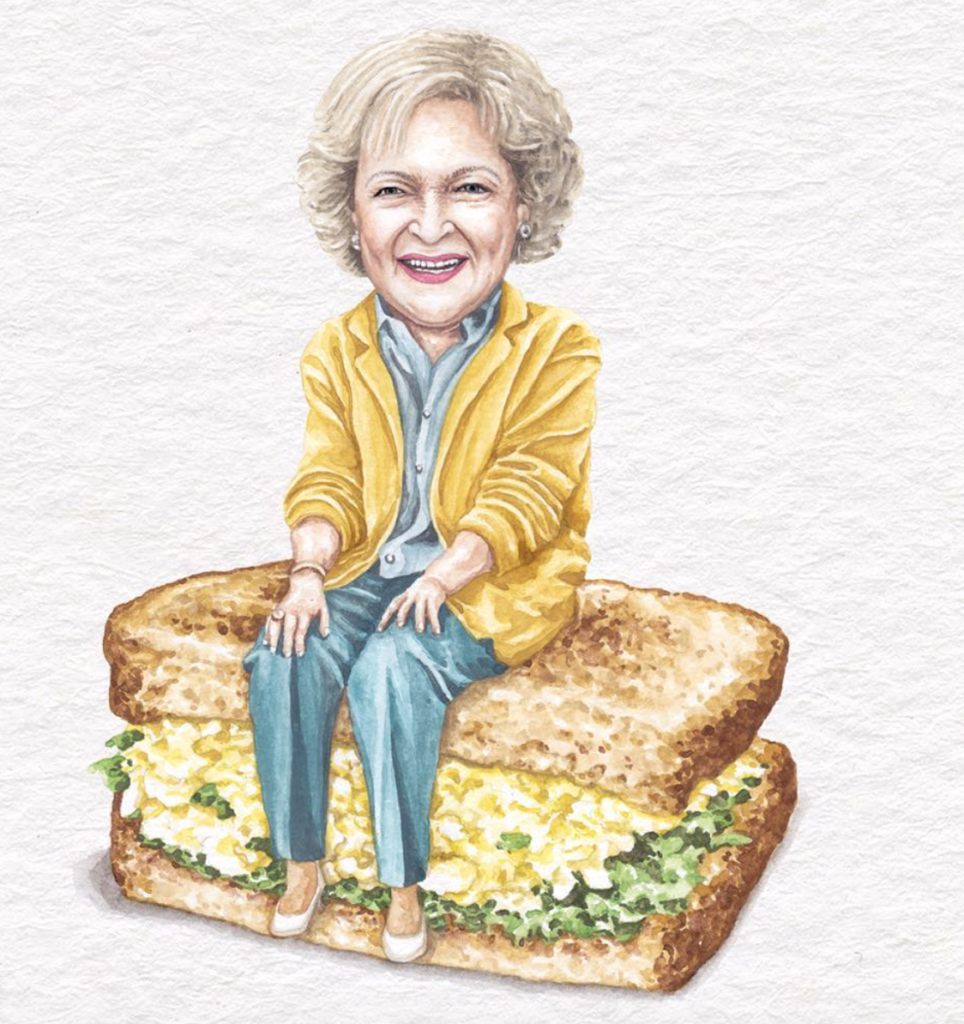 In the modern-day world of social media, it often takes more than just another pretty picture for an artist to become a viral sensation. For painter Jeff McCarthy, whose Instagram account celebsonsandwiches features watercolor paintings of, as the name suggests, celebrities sitting on top of sandwiches, art doesn't always have to be so serious—and his nearly 150,000 followers seem to agree. We chatted with Jeff by email about the inspiration behind his one-of-a-kind paintings, how he chooses his celebrity/sandwich pairs, and which sandwich he'd paint himself (and Howard Stern!) on.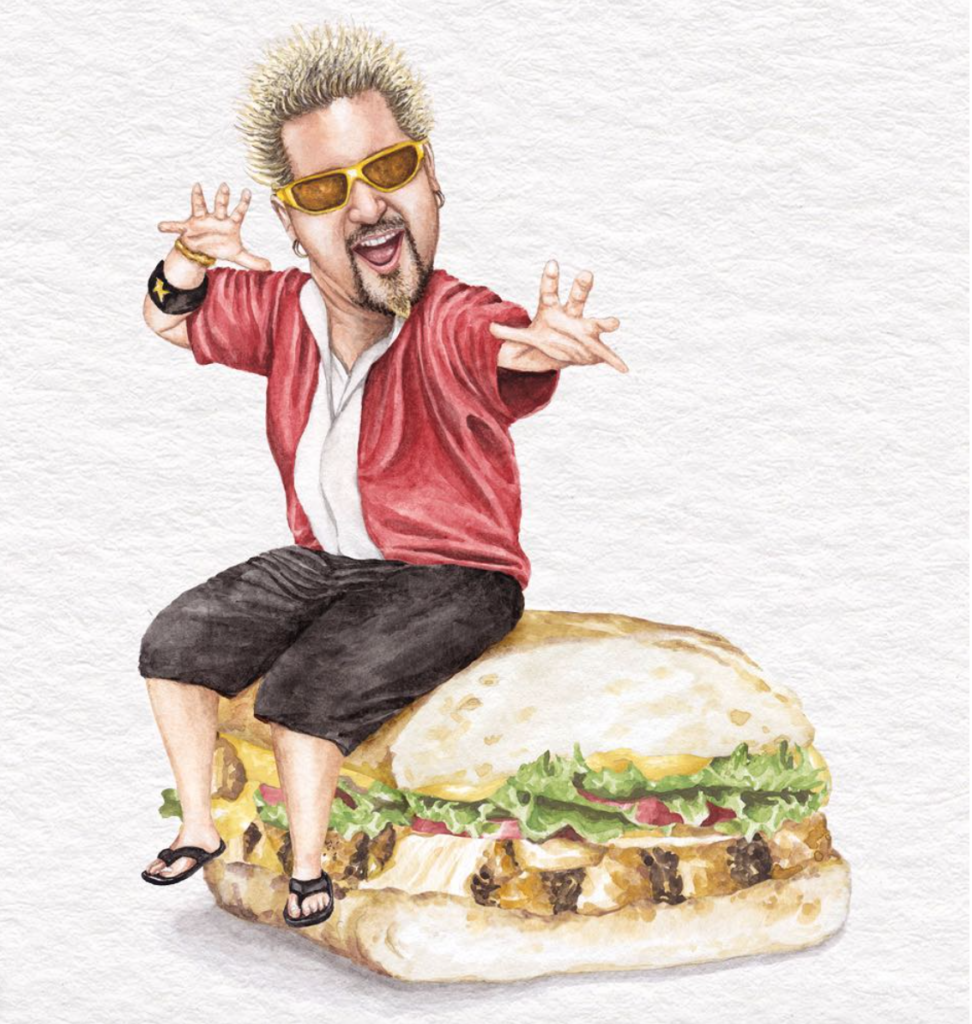 Hannah: First of all, I think I'm speaking for many people when I ask you a resounding "why?" Why celebs on sandwiches?
Jeff McCarthy: Our culture has a pretty serious fascination with celebrity and food, so I thought it would be fun to merge the two together in a way that's funny and lighthearted. There's obviously an absurdity and a randomness to the idea, but I think, in a way, that's what people seem to respond to.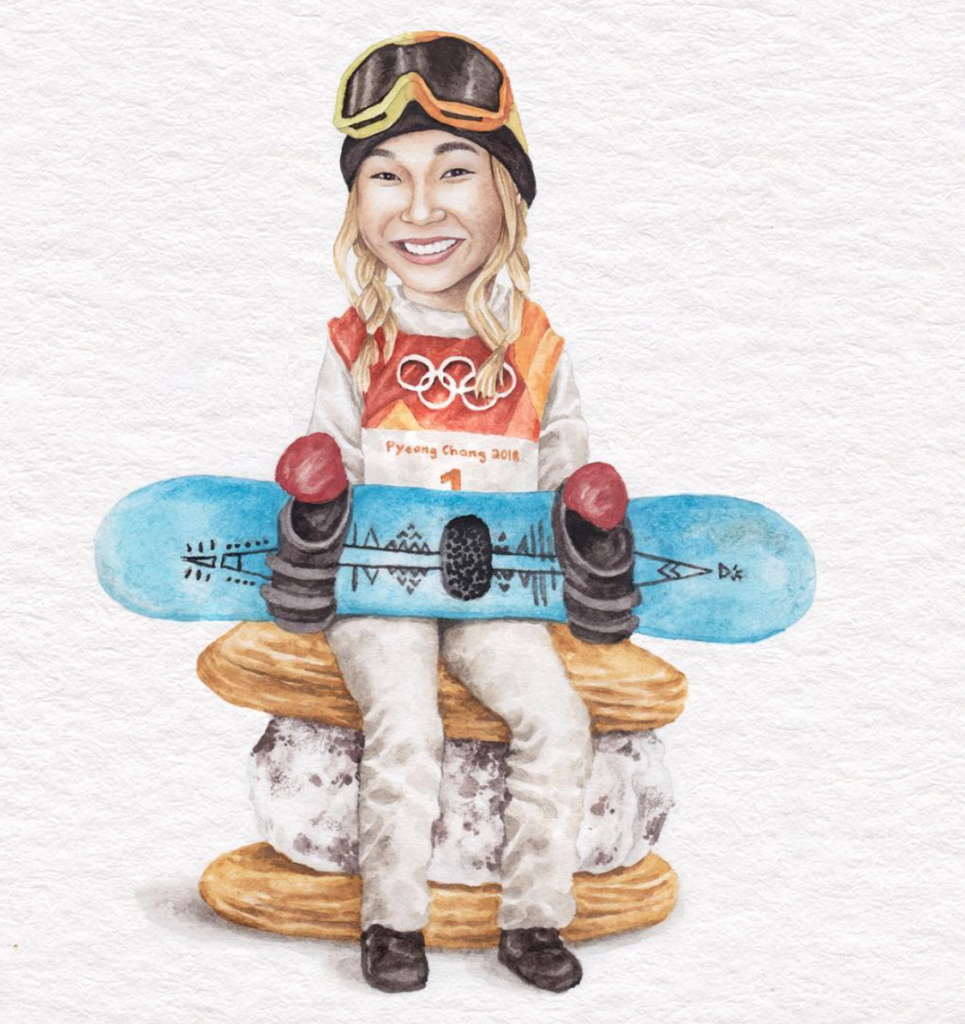 Cailin: Obviously, as an artist, you're most known at least on social media for the Celebs on Sandwiches series…but how did you get your start as a painter? Was it something you were interested in from childhood? Did you study art?
Jeff: I've been drawing and painting from an early age. I studied animation and film in college, but also illustrated and painted quite a bit. I took a departure from it for a few years to focus more on video content. Celebs on Sandwiches was one of the first projects since coming back to painting. Instagram always felt like the perfect venue to share the work, so I posted the first few paintings and the series was born.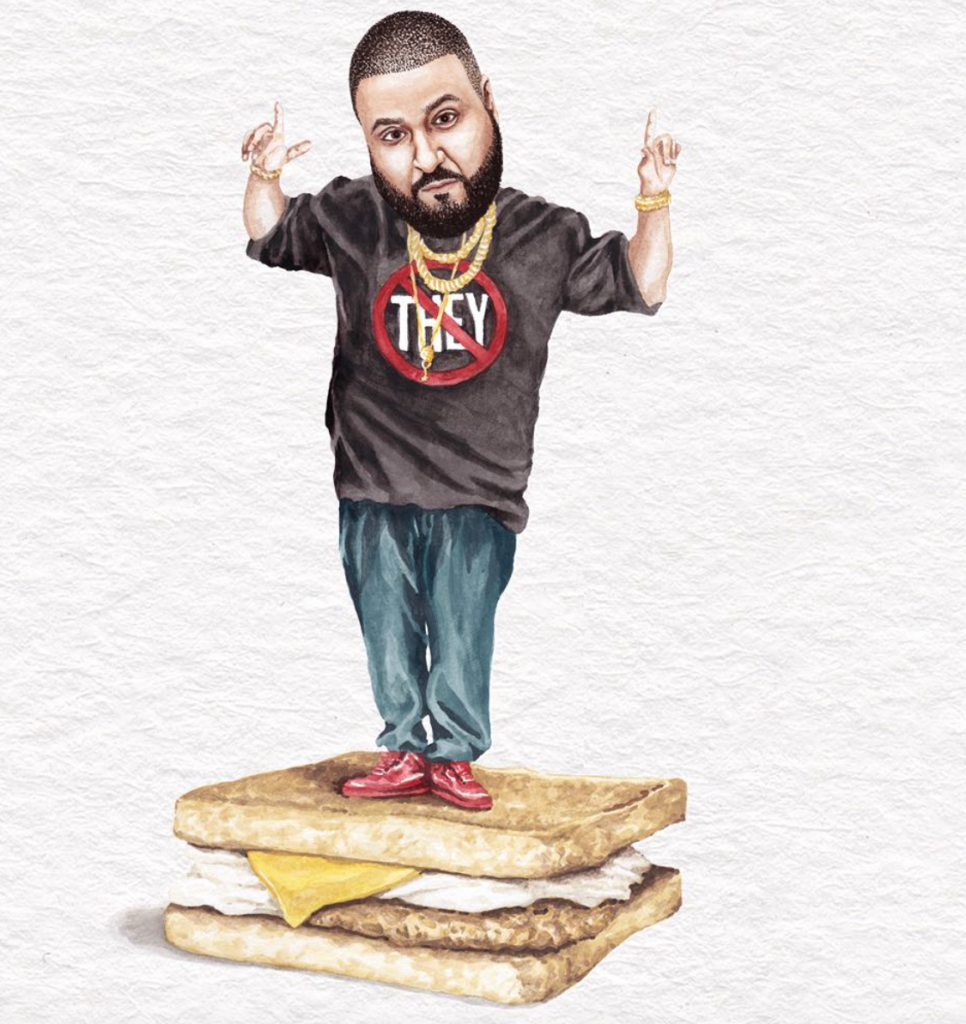 Cailin: I see how many requests you get on Instagram to paint certain people. How do you choose which ones you want to do?
Jeff: First and foremost, I try to choose subjects who I think would appreciate the humor. I also love to take requests and suggestions on Instagram. I try to do a mix of different people…comedians, actors, pop culture icons. Fortunately, the response has been great. There have been a lot of reposts from Snoop Dogg, John Mayer, Drew Barrymore, Dwayne Johnson and more.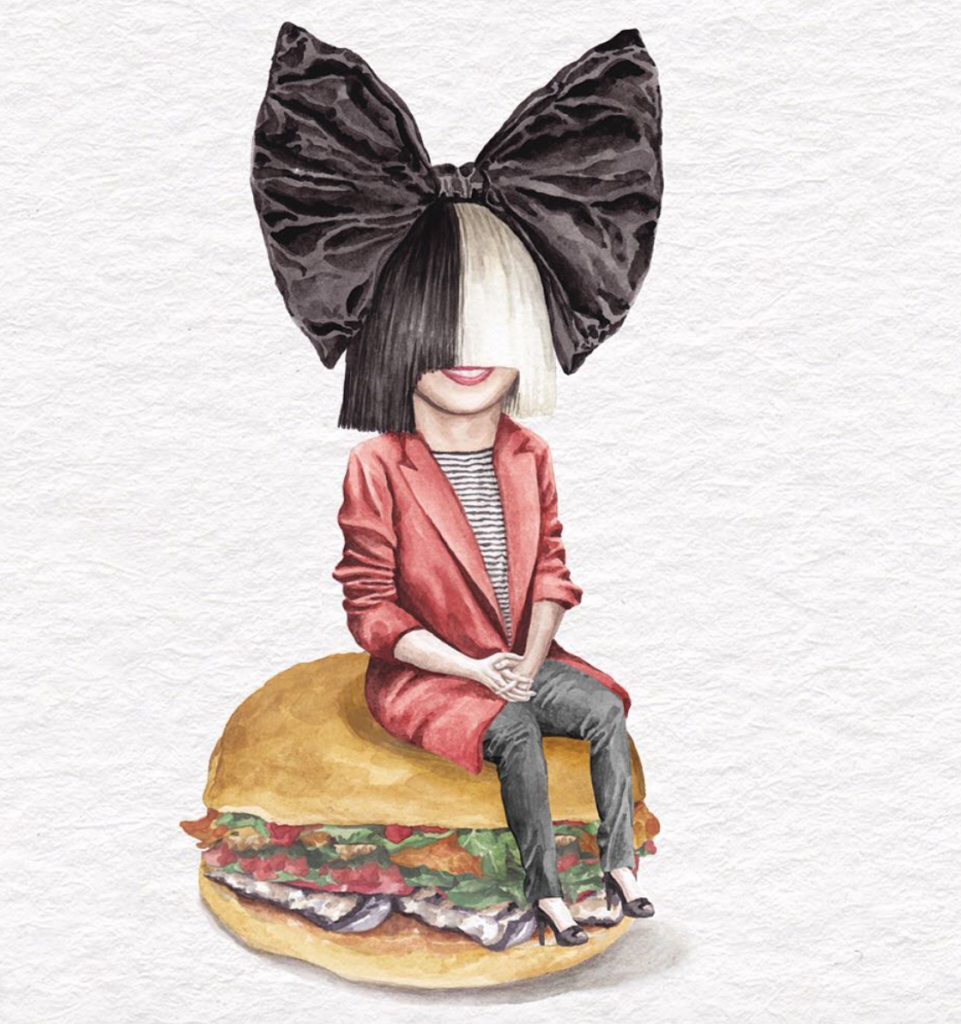 Cailin: How do you decide which sandwich to paint each celebrity on?
…Hannah: Like, do you imagine certain sandwiches to have certain personalities, and that's how you match them with a person?
Jeff: It sort of varies from person to person. Sometimes it's really specific, like their favorite food or something they've openly talked about. For characters, it will stem from a food reference from a tv show or movie. Other times, it can be as random as pairing them with a sandwich that I think might fit their personality.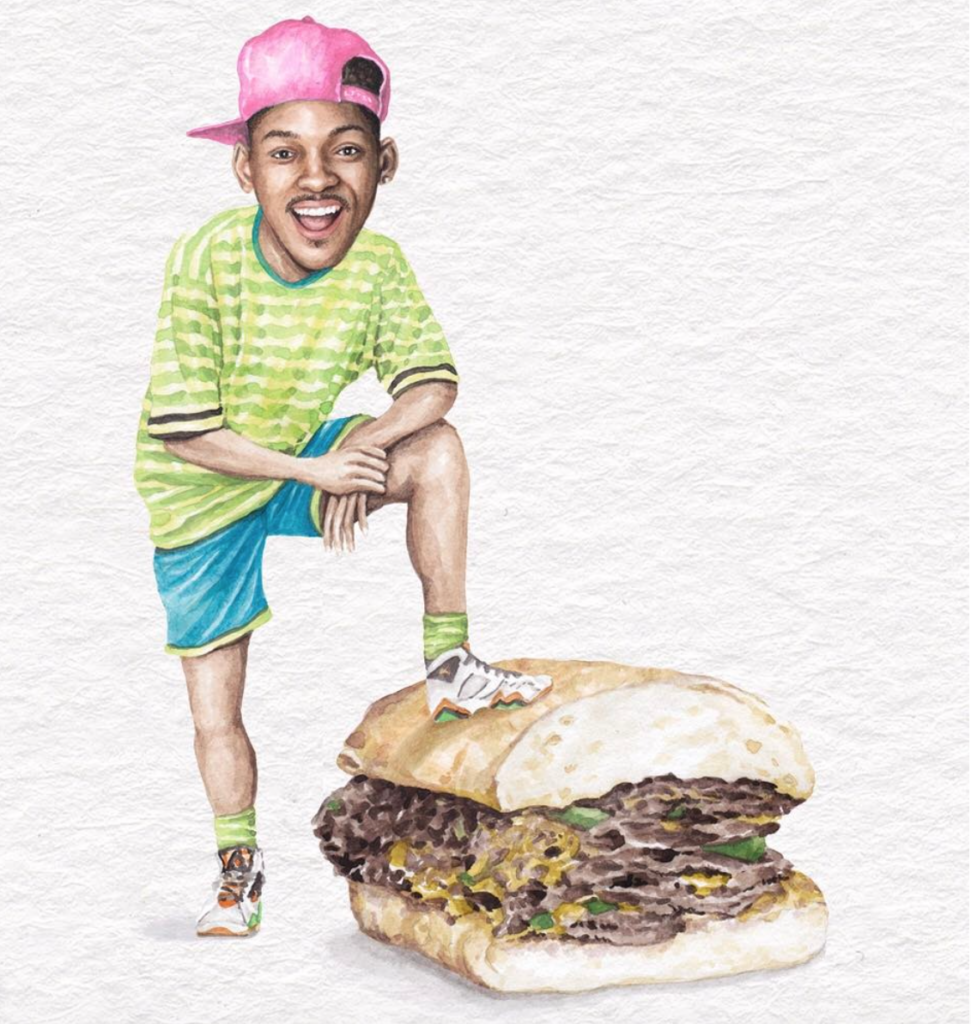 Hannah: I know caricature artists, for example, exaggerate certain features to make them more quickly identifiable. Do you have a technique like this that you use? There's something about your style of painting people that seems really specific to you, but I can't really put it in words.
Jeff: I definitely like to play around with scale and usually exaggerate the size of the subject's head. It's a way to maintain a specific style and, because most people end up seeing the paintings on a phone, it helps to show off more detail.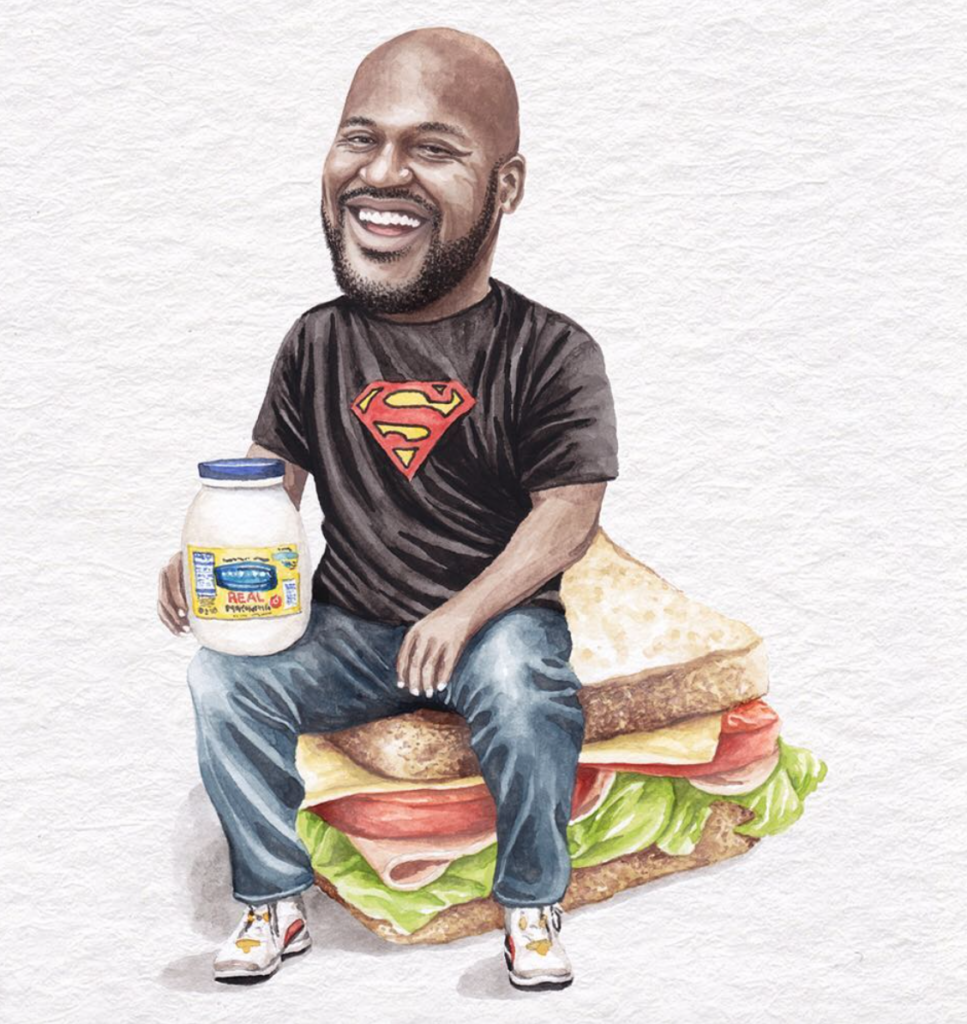 Hannah: You told us you were a big fan of Howard Stern. What type of sandwich would you put him on? I'd like to request Howard Stern on a sandwich.
Jeff: I definitely have Howard on the list for a future post! I'd probably have to go with an eggplant parmesan…maybe with a side of broccoli. I hope that makes sense to all the Stern Show superfans out there.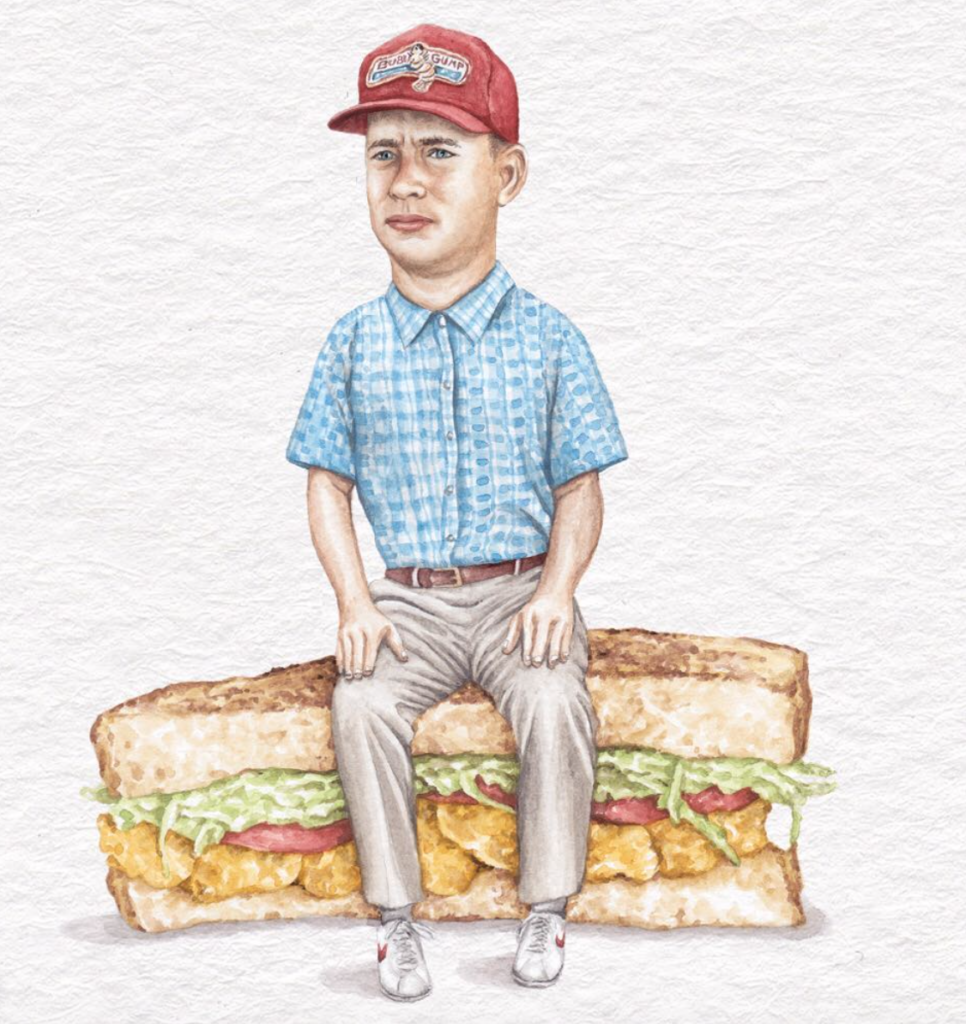 Cailin: Last question for you, Jeff. If you were to paint yourself on a sandwich, which would it be?
Jeff: It would be a toss up. I'd have to choose between a fried chicken, bbq pulled pork, or a classic meatball parm.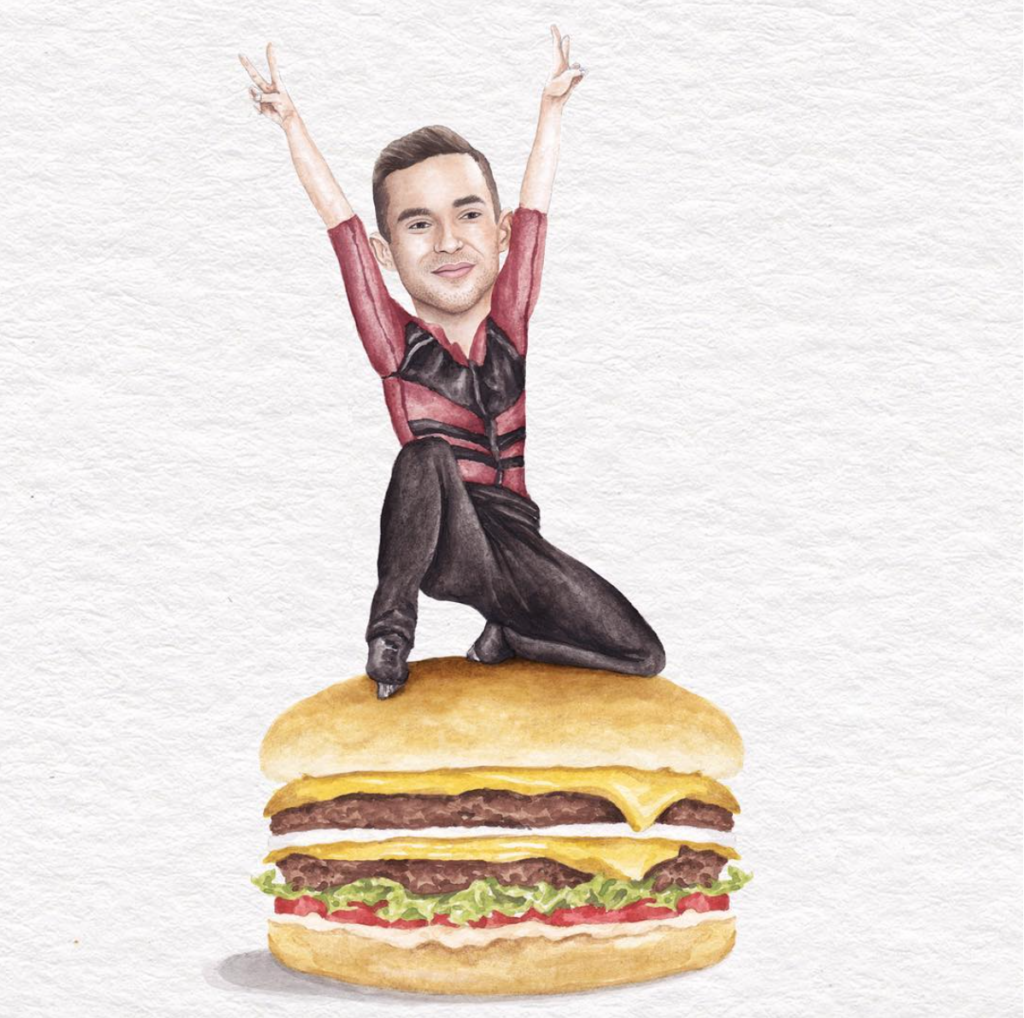 You can keep up with Jeff's work on www.celebsondandwiches.com and on Instagram at @celebsonsandwiches.