We attend PetCon 2018 to talk pet adoption, and get the stories behind the popular pet social media stars The Kardoggians and For The Love of Smiley.
If you've seen Netflix's stunning horror series The Haunting of Hill House, you know that there's no denying the impact of the five young stars that portray the Crain family in the flashbacks.
Ever since he joined the instantly-iconic cast of the hit Netflix series The Haunting of Hill House, life has changed a bit for Arkansas teen actor Paxton Singleton.
"I never, ever a couple years ago would have thought I'd have a book out by now ... I always dreamed about it, but I never really thought that would be a reality, so it just goes to show that if you put your mind to it, you can do some amazing things."
Lulu Wilson is passionate, sharply intelligent, mature well beyond her 13 years, and nuanced—all at once.
Kelly Osbourne at TLC'S Give A Little awards: what she has learned about her her father Ozzy Osbourne from filming Ozzy and Jack's World Detour, and how growing up around Ozzy has shaped her views on giving back.
TLC star Jazz Jennings on social media's impact on activism, the upcoming season of I Am Jazz, and when she realized that people look up to her as a role model.
Derek Hough on how being in the public eye allows him to give back, and how doing good for others allows him to connect with himself.
We chatted with 24-year-old filmmaker Aaron David Roberts about his pilots Chartered and The Cast Members, his early success, his decision to not study film formally, and his advice to film students.
We got the chance to go to Disney Channel's premiere of Freaky Friday and interview the film's cast (Cozi Zuehlsdorff, Heidi Blickenstaff, Jason Maybaum, Ricky He, and Dara Renee), Carmindy from TLC's What Not to Wear, Paige Davis and Genevieve Gorder from Trading Spaces, Billy Gilman from NBC's The Voice, Taylor Louderman from Mean Girls on Broadway, and Ruby Rose Turner from Disney's upcoming Coop and Cami Ask the World!
People feel like, Oh, this could never happen again, but everything can happen again if you won't act against it. Unfortunately there are bad people in the world, and when you give them control, and you don't act against them or speak against them, they have power to be bigger and bigger and do what they want. And then it can be too late.
"Hungry Girl" Lisa Lillien, host of Hungry Girl: Chew the Right Thing!, on the recent popularity of podcasting, how she plans her shows, what she feels makes podcasts so special, and how her online brand has changed in the ever-changing world of social media.
After seeing Eighth Grade at a screening and falling in love with the film and its cast, we got a chance to sit down with Elsie Fisher and Emily Robinson at the A24 Films office in New York.
"Lots of things come to the surface, and once she understood all of the paths that led her here, some of which she knew and some of which she created, and some of which were beyond her control, then she could move on. It answers the fundamental question of 'why': you know, [the movie] goes through all those 'who, what, whys,' and when she finally gets to 'why,' she understands."
"She [Officer Mack] is definitely inspired by Inspector Clouseau [The Pink Panther]. He's sort of a bumbling detective. I've always liked people, and especially characters, who are very convinced of things and sort of charge ahead without a lot of knowledge. There's an adage that's called 'Ready, Fire, Aim'. Sometimes you just sort of go for it, and I think this character is somebody who believes passionately in righting wrongs that she sees perpetrated on people."
"Regardless of what background you might have, regardless of what the obstacles might look like, regardless of how old you are, regardless of how poor you are, regardless of how marginalized you are, you have something to contribute. If there is something that you need to change, you need to be the one that does it."
"I just never thought that was possible, you know, to make that kind of connection with these animals. So that's kind of where I started with it. I felt like if I could get to that place, figure out what the animal was about, then I might be able to make a better photograph of it."
"There's bitter, which is decidedly distasteful, right? And there's sweet. Bittersweet is that combination. In the film, all these things come from a girl who's 19 years old, and it is that—bittersweet, like a pain you desire. It's a contradiction. It's the past, and it's probably not good for me, but I like it. I feel comfortable in it. It's like an ailment that you enjoy."
"The little bit of news that was coming out about the war overseas was that this was the biggest event of mankind. In the history of the world. And they wanted to play a part, and they wanted to fly. It was a young person's energetic dream of adventure, and challenge, and glory."
"I think our view has been so distorted on what love really is ... I think that love is an intangible, universal, extremely powerful notion of giving yourself to someone unconditionally with compassion without expecting anything in return."
"The thing about 'not having time'… I feel like you can always make excuses about not having time for something. But, you guys, you wake up every day, you have time to brush your teeth. You have time to do that. So you have to have time to think about your eating if it's important to you."
"My hope is that people will see that individuals with disabilities are not destined to a sad, lonely life. With the right attitude, they can have amazing friendships, cool experiences, awesome achievements and a life full of love and happiness."
"Do not put up with any bullshit. Make sure that the people around you love you, care for you, value you, and cherish you. And do not put up with anyone who is any less than that."
It is late afternoon on Valentine's Day, and the two of us are sitting in the lobby of Central Park's Essex House Hotel with news journalist, entertainment reporter, host, and health advocate Leeza Gibbons. We met to interview her, but so far, she has spent 15 minutes interviewing us. She is sitting on the couch leaning on one knee, and slightly forward as she speaks with us.
THE TWIN CONNECTION
We wrote THE TWIN CONNECTION (Wyatt-Mackenzie, OCT 2014) because we were on a mission: Mission Show The World What Adolescent Twinhood Is Really Like.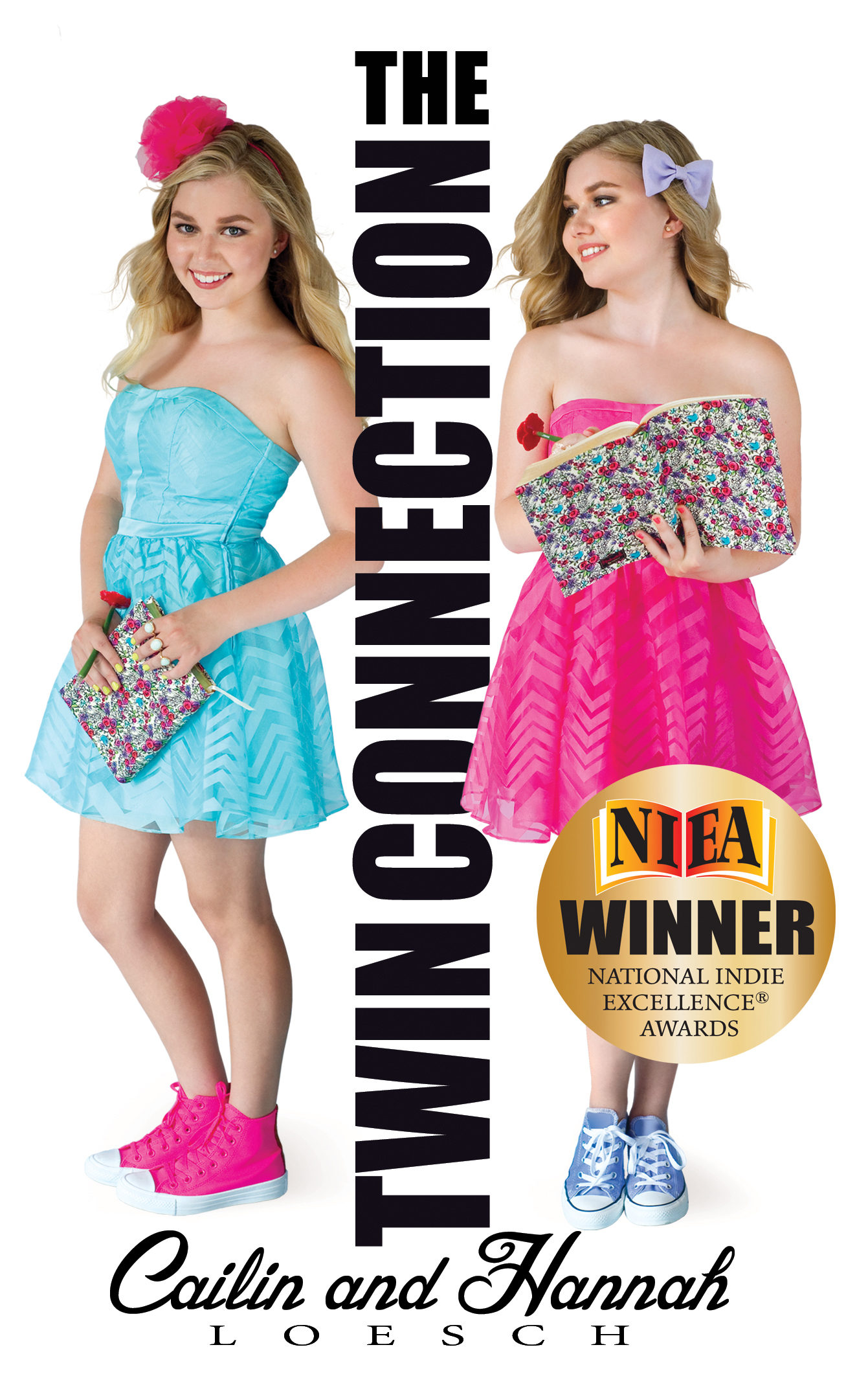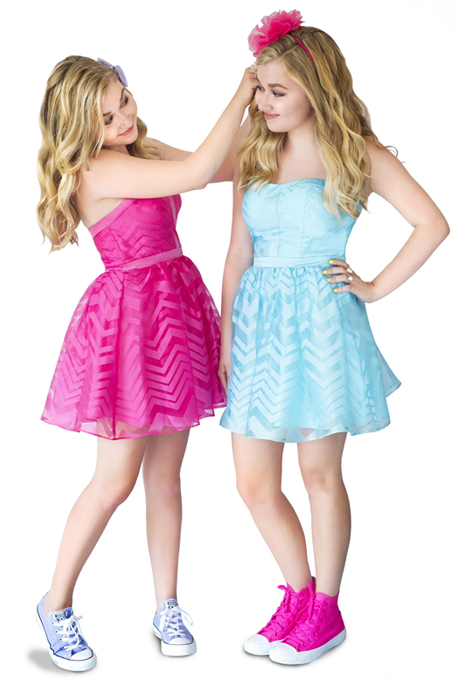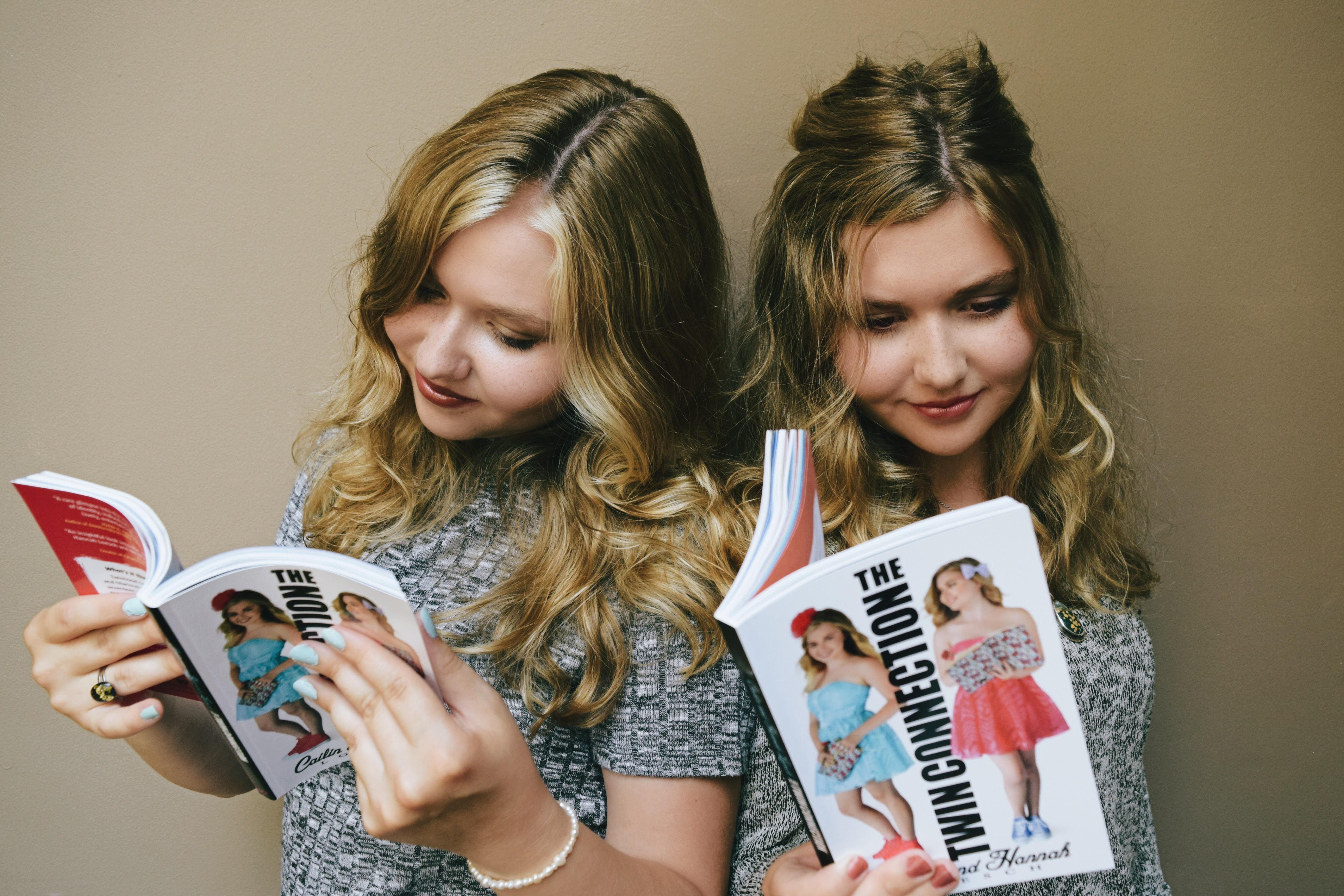 Watch us host Hollywoodlife.com's HollyBuzz!