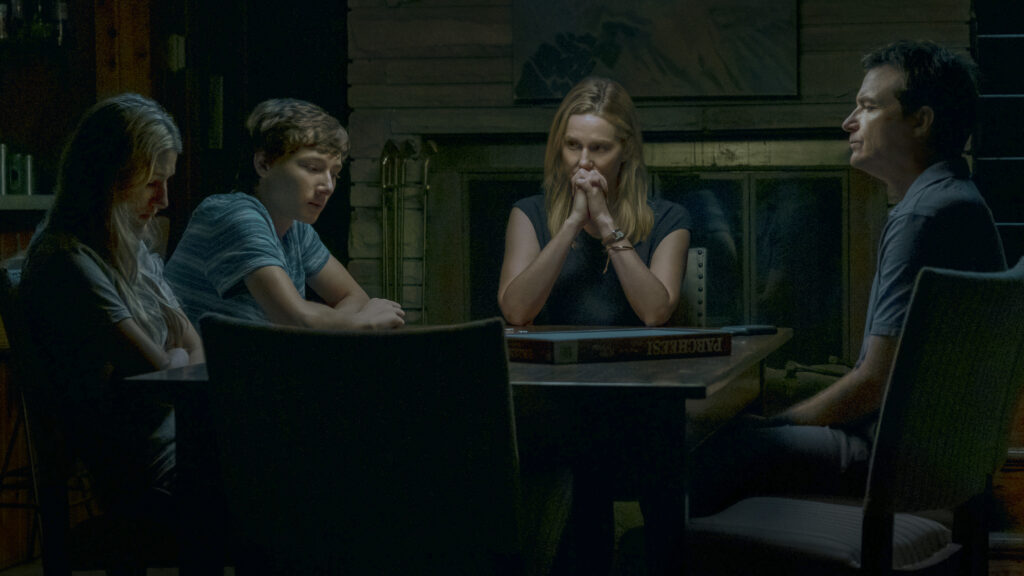 The third season of Netflix's critically-acclaimed crime drama series Ozark saw the death of more than one of the series' critical characters, but it also saw the loss of the youngest Byrde child's innocence.
In just three seasons, Jonah, played by 16-year-old Skylar Gaertner, grew from a sharp but easygoing kid to a gun-wielding force that, in the second-to-last scene of the final episode, has even one of Ozark's most intimidating characters begging for her life. In the scene, Jonah storms in on Navarro cartel enforcer Helen Pierce (Janet McTeer), demanding to know why she had his Uncle Ben killed. In that moment, with Helen in the palm of his hands, Jonah must confront Helen's insistence that it was his mother who gave the green light to have her own brother killed. The expression on his face is a mix of denial and the realization of the monstrosities that the family must turn to in order to keep their involvement with the cartel under wraps.
"Up until this point, [Jonah's] gone along for the ride, he's been optimistic," says Gaertner to us on a video call just a few weeks after the season premiere. "I think at some point … it's going to become too much and he's going to flip a switch."
For now, however, while nearly every television production in America is on hold, all fans and cast members alike have are ideas and predictions. Listen in on our conversation to hear straight from one of Ozark's stars what he thinks will happen next on the series, as well as behind-the-scenes secrets from the show.