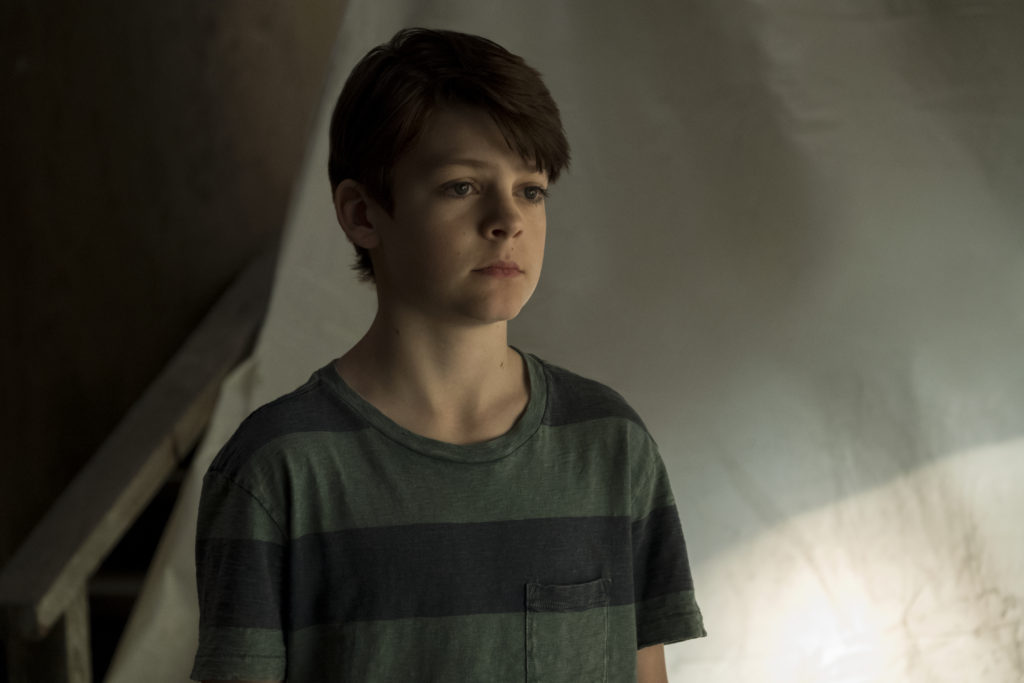 Ever since he joined the instantly-iconic cast of the hit Netflix series The Haunting of Hill House, life has changed a bit for Arkansas teen actor Paxton Singleton. While a quick scan of his Instagram shows that in a lot of ways, Paxton is still just a sneaker-loving, dirt bike riding kid, he is also a budding actor coming off of what has perhaps been the biggest year of his young life: the year he had his breakout not only on a major TV show, but on one that some are calling the greatest Netflix series of all time.
Paxton isn't letting any of that get to his head, though. When he called us Wednesday evening for our interview, Paxton asked right away where we are from—a conversation that quickly turned to how excited we all three are for the first snowfall of the season. In our chat, Paxton revealed his impressions of the show the first time he watched it onscreen, the resemblance between he and his castmates and the actors that play their older selves, working with director Mike Flanagan, and that behind-the-scenes video of him rehearsing with co-star Mckenna Grace for Mckenna's Cold-Hearted Snake dance routine. Listen in...
Cailin: Obviously, you spent a lot of time on the 'Hill House' set, so you had a good idea of the feel of the show, but what was your reaction to seeing it on Netflix? Was it scarier than what you would have known from being on set?
Paxton: Well, Steven doesn't exactly experience a lot of ghosts, and he doesn't realize that he has experienced them, of course, until later in the show. Because the scenes that I filmed were just showing that I was scared—and all these emotions—I didn't get to see a lot of the paranormal [on set]. It was 20 times scarier [on TV] with me not knowing what it was going to be. I did not expect it to be that scary until I watched the trailer!
Cailin: Because Steven's got a heavy emotional arc, you probably pictured it more like a drama, right?
Paxton: Right, exactly! I had read it, but when reading it, it doesn't sound as scary as it does when you're watching it!
Hannah: So, when did you meet older Steven, played by Michiel Huisman for the first time?
Paxton: I actually met him probably the second or third day. Because, of course, my eyes are brown, I had to wear contacts to make them his eye color, so I met him for the first time when I was getting my contacts to make sure they were on point. We've known each other for quite awhile now, and I try to keep in touch.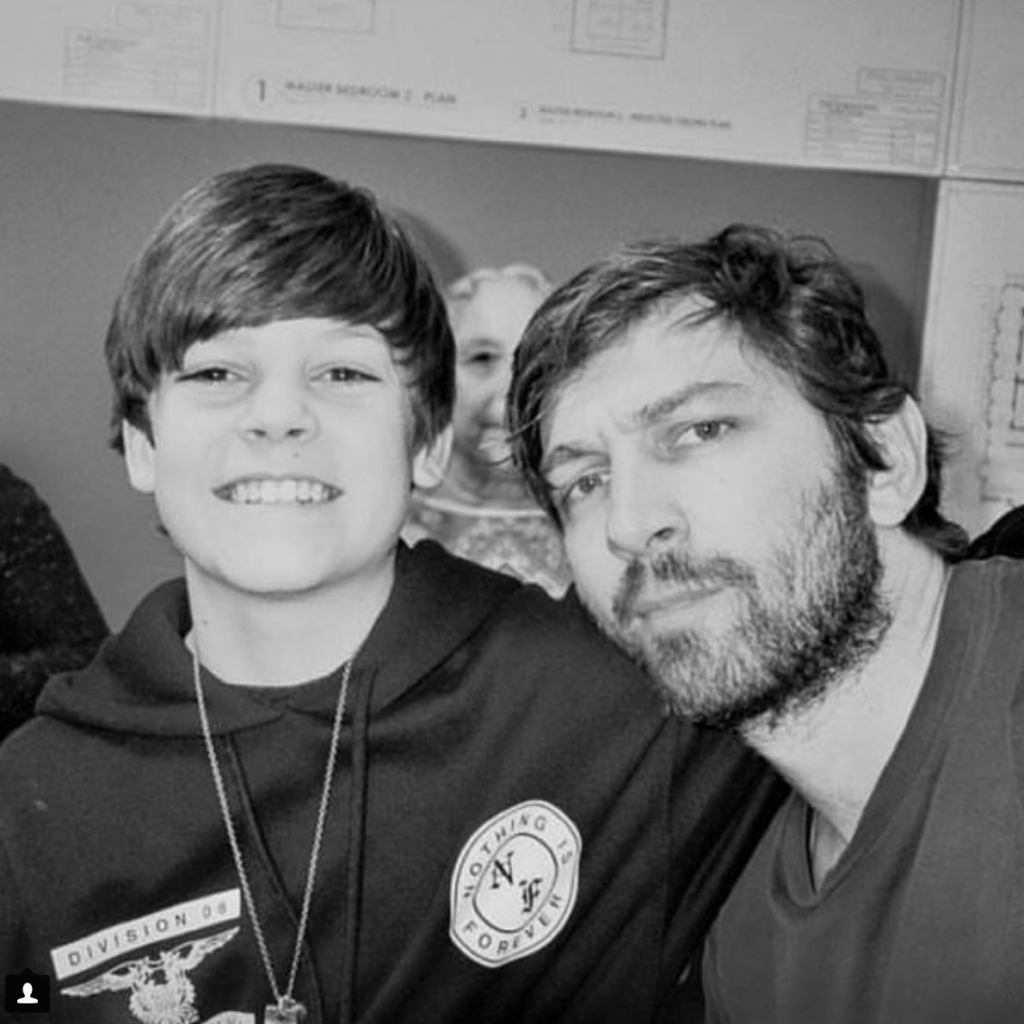 Hannah: When you first saw him, did you kind of see yourself in him? Like, could you see how you might look like him when you are older?
Paxton: Yeah, I actually had no idea he was playing [older] me! I didn't know who had been cast as the older Steven, and I thought it was kind of funny; when I saw him, I was like, Oh, that's definitely me grown up, and he goes, "Oh my gosh, you look more like me than I did when I was a kid!" Like, he looked nothing like he does now when he was a kid, but I do.
Cailin: It's like when people enter celebrity look alike competitions and people say they look more like the celebrity than the celebrity does!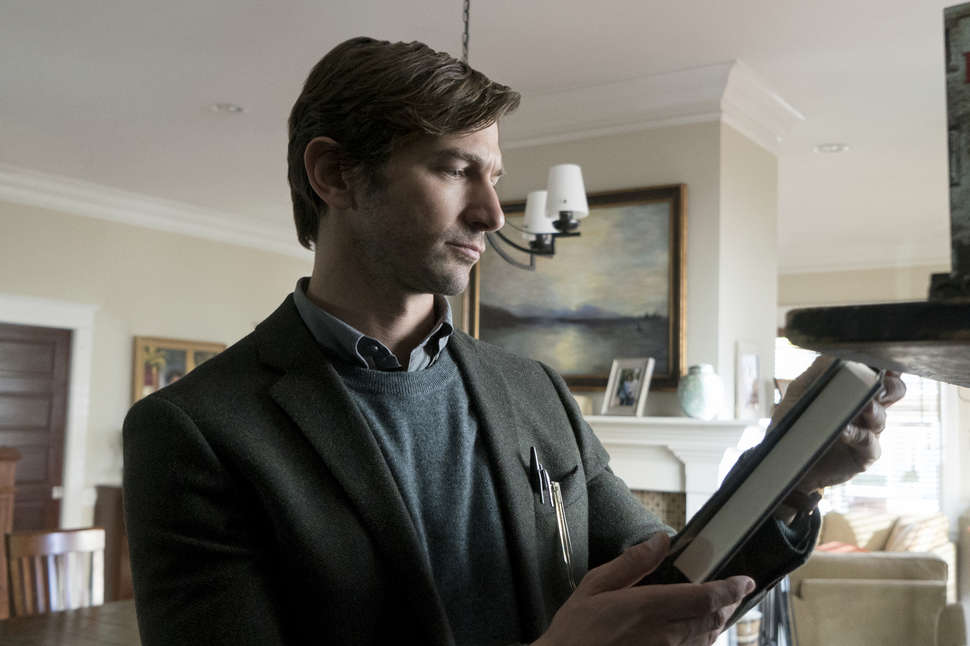 Paxton: It actually felt that way, especially with all the other cast and their older selves. Mckenna [Grace] and Kate [Siegel] are like, spot-on lookalikes. The casting director did an amazing job with it.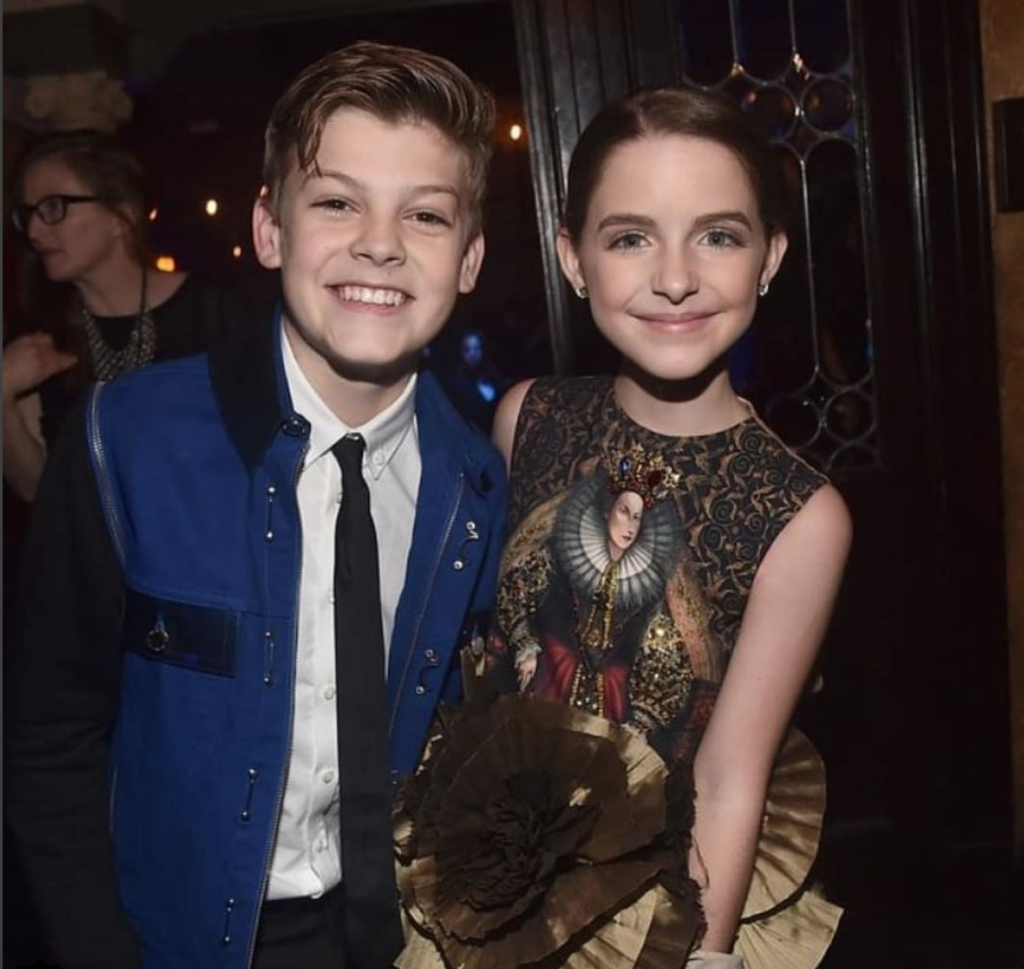 Cailin: The show switches back and forth a lot between past and present—as the scenes switch the characters are older, then younger again, then older—what was it like playing a younger version of a character who then grows up on the show? Were there any discussions with the director or maybe Michiel about how to make older Steven's personality shine through in younger Steven?
Paxton: Well, it was really different than anything I've ever done, and I love different. It was neat playing someone who is younger and then older—seeing that on screen was crazy-good. I've seen that season three of Riverdale has stuff like that, and I think that's really cool. There was this one time that I actually did get to talk to Michiel about Steven—in episode 6, there is a line that he said as an adult and I also said as a kid. He was saying it as like, a throwaway line, because he says it all the time. We got to talking about how that line needs to be said. That was when we really matched both versions of Steven together. But Mike [Flanagan] knew exactly what he wanted, and that's what I really like about him and how we works. He was one of the best directors I've ever worked with, and I think he will have a very successful career from here on out.
Hannah: He's having a lot of awards buzz right now about this show. How would you compare him to other directors you've worked with? How would you describe his style of directing?
Paxton: All of the directors I've worked with are amazing, and Mike really was unique because he was so extraordinary and creative. He is extremely intelligent, and he wrote most of the show, and directed every episode. He was given these opportunities and really shined. He really knew what to do with them.
Hannah: You talked about what it was like to read through the script for the first time before you saw anything play out on screen. What were your first impressions of Steven? What kind of guy did you think he was?
Paxton: He's honestly just a loving, caring older brother, and he likes to protect his siblings. He definitely has this trust with his other siblings—definitely with Luke when he was young, played by Julian Hilliard. I think that as characters, we had a really strong connection, just because we were the only boys, and brothers have a strong bond. I feel the same way with my brother; sometimes I get irritated with him, and sometimes we're just having the best day and really getting along. It was really good to see Steven in that role.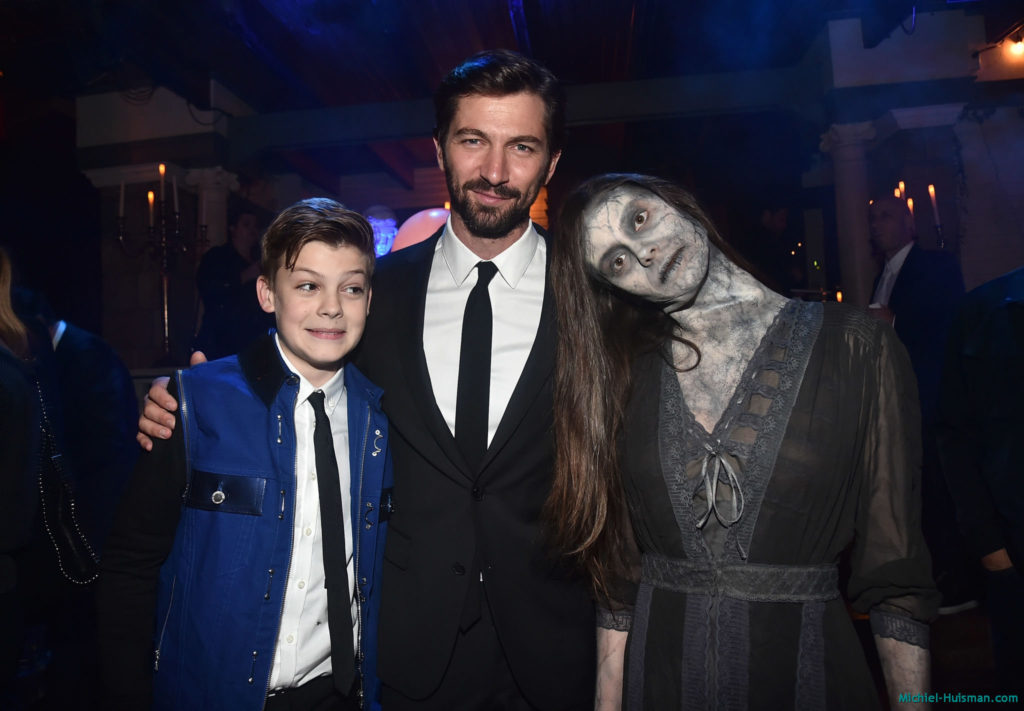 Hannah: Just seeing all the posts on Twitter and Instagram from the cast, it seems like you all had such a fun time and really connected [on set]. I love that video of you and Mckenna dancing to the Paula Abdul song! That was so good—and Paula Abdul loved it too! [laughs] What did you think of that?
https://www.instagram.com/p/BpN0nd6hzXd/?utm_source=ig_web_button_share_sheet
Paxton: Yeah, she posted it on her Instagram! I knew as soon as that video was filmed that it was definitely going to be out on the internet.
Hannah: It is iconic!
Cailin: An instant classic.
Paxton: It was really fun working with everyone.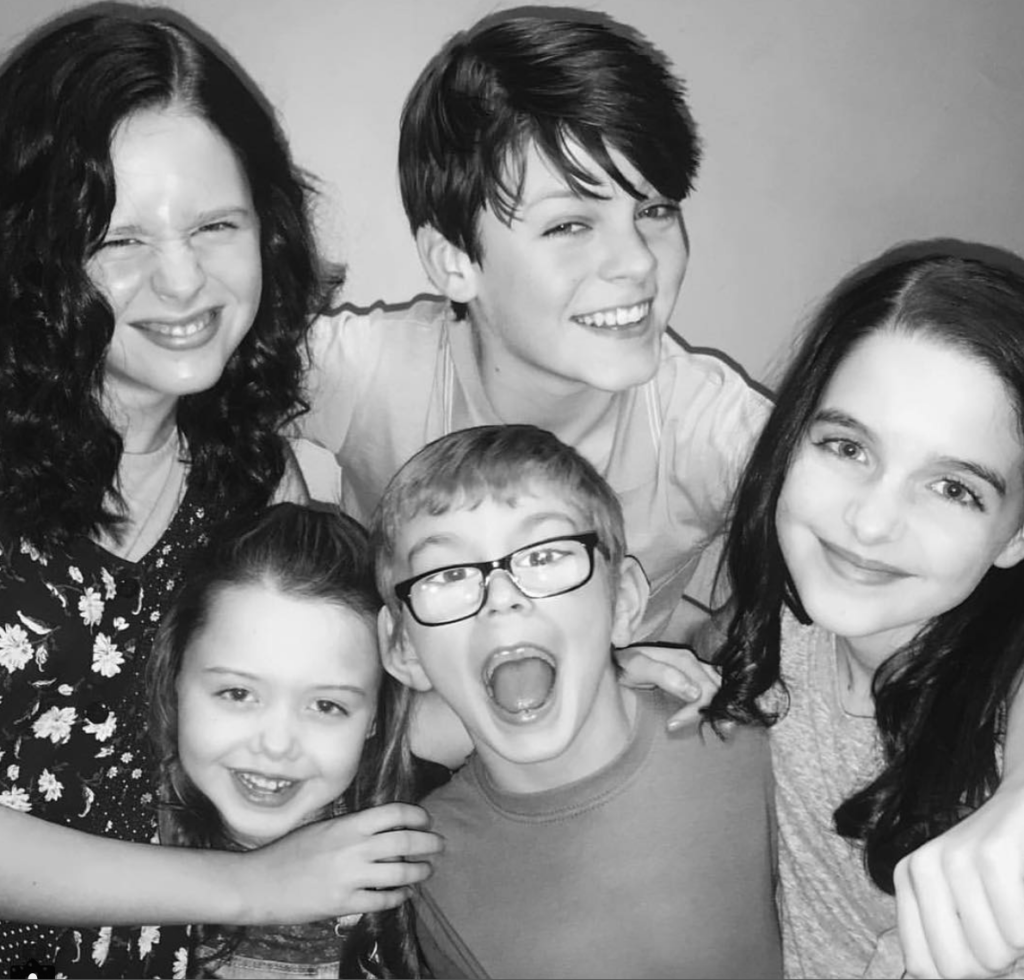 The Haunting of Hill House is streaming on Netflix now.