The following contains spoilers from the final season of Kevin Can F**K Himself.
Over the course of two short seasons, AMC's Kevin Can F**K Himself unpacks a relationship dynamic that millions of people have lived, but few have watched play out on TV.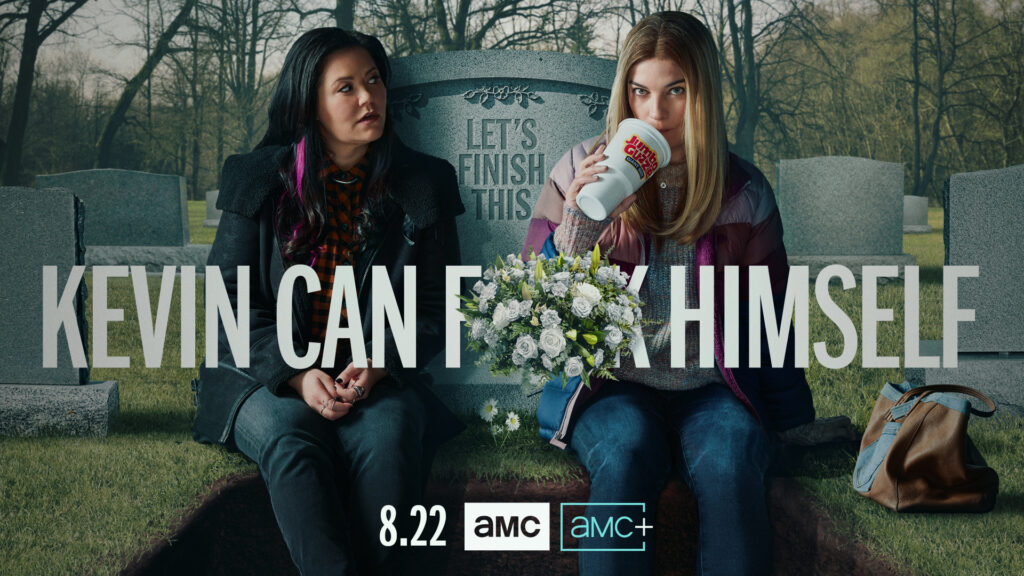 Featuring tour-de-force performances by Emmy winner Annie Murphy (Schitt's Creek) and Mary Hollis Inboden (The Righteous Gemstones, The Real O'Neals), the series gives viewers a riveting, and ultimately chilling, look into what's really going on behind closed doors in the happy home of the "sitcom wife." The format utilizes dramatic shifts in tone as a multi-camera setup switches to single-camera and vice versa; transitions which are often made in the middle of a scene.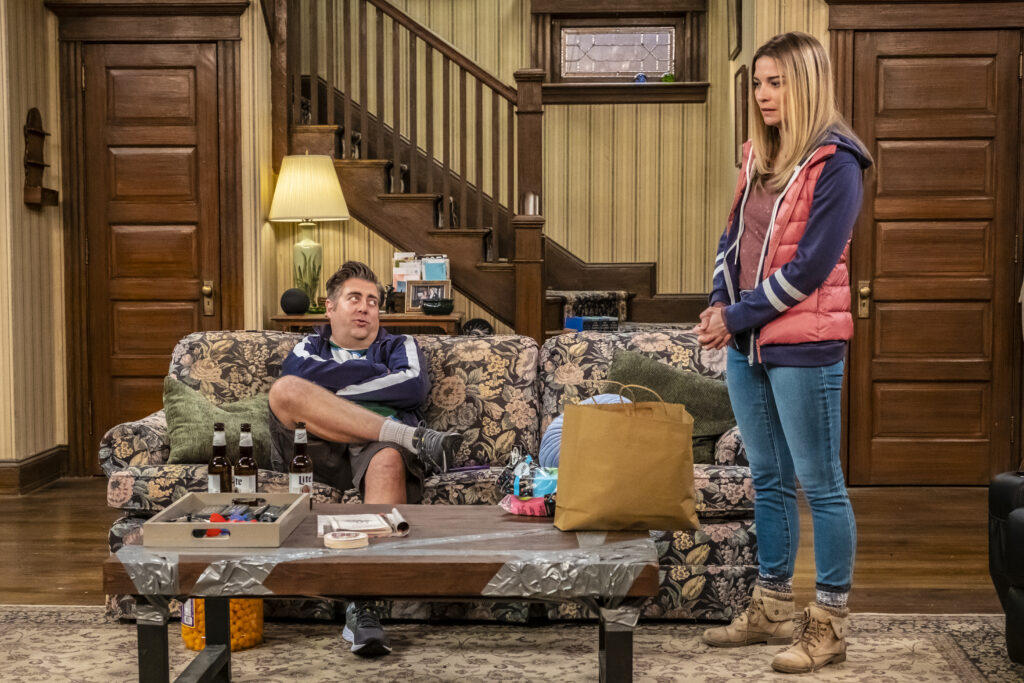 Between sitcom-style scenarios of Allison McRoberts waiting hand-and-foot on her husband Kevin — played by Eric Petersen — with cheerful smiles and one-liners, the dark truth of Allison's miserable reality is revealed and expanded upon each time the lights dim and colors mute. Allison's life centers around Kevin, whose demand for constant attention has edged her into a life of isolation. Her neighbor, Patty O'Connor, has lived next door for fifteen years and spends a majority of her days in Allison's living room — yet like everyone else in her orbit, Allison only knows her as a friend of Kevin's.
Allison wants more out of her life than spending day after day trying to 'grin and bear it,' but she's being suffocated by a lack of self-worth that's come from years of her narcissistic-yet-charming husband's reign. The whole town loves Kevin McRoberts, but Allison is trapped firmly under his thumb.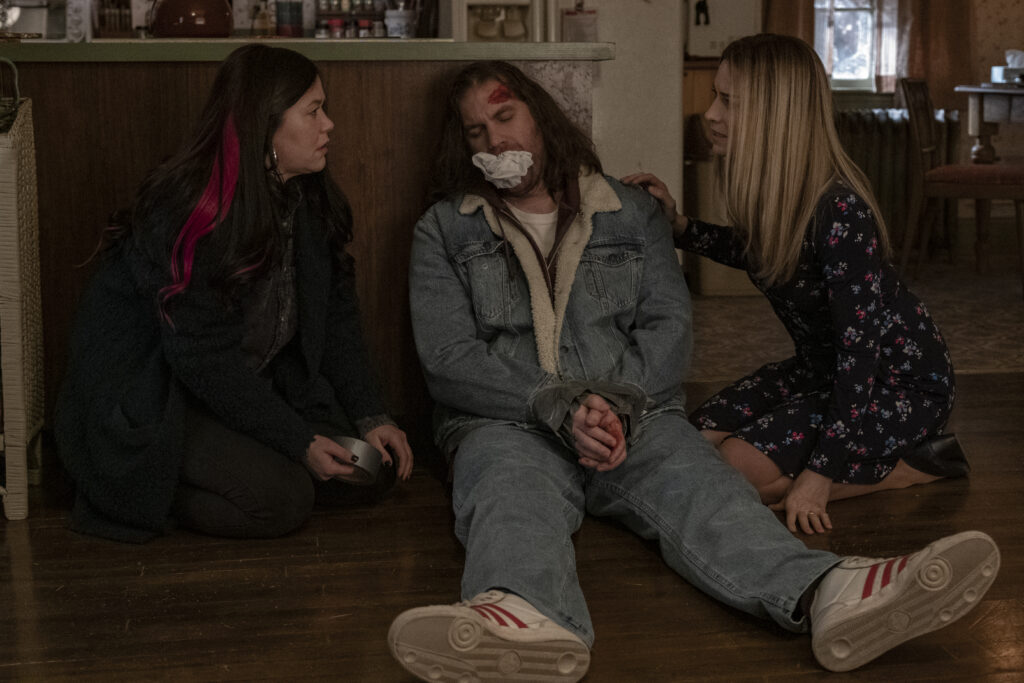 Her world begins to open up when she finally befriends Patty, and the two join forces to forge new lives for themselves outside their safe, yet increasingly dim existences in Worcester, Massachusetts. What started as a reluctant series of favors to keep each other out of trouble — Patty for peddling drugs and Allison for plotting to kill her husband, then faking her own death — molded itself into a thick-as-thieves bond. Patty and Allison's partnership endures due to a deepening love for each other, perhaps the first taste either had ever experienced.
Throughout the series, we are presented with a Kevin who seems, at the very least, not menacing; even if it's only his dim wit that inhibits true malice. We rarely see him leave the house, but he always seems like he's having a ball, his jovial demeanor carrying him through the ups and downs of his life in Worcester. Kevin's role is to throw back beers and watch Red Sox games with his friends, and Allison's is to bring him chips, roll her eyes at his antics, and act as damage control for his self-created problems.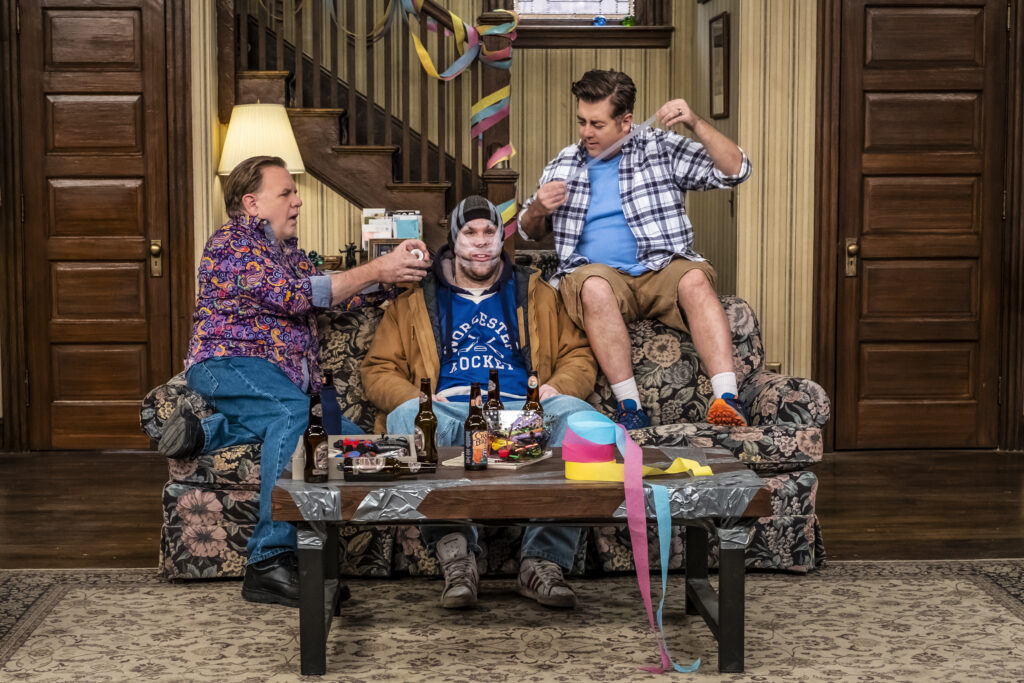 As the final season progresses, we learn Allison isn't the only character in Kevin's life who's sick of living in Kevin's world. In single camera, we see even his best friend Neil (Alex Bonifer), as blindly loyal to Kevin as Dwight is to Michael in The Office, has had enough, too.
Up until the second half of the final episode, Kevin is insufferable, selfish, and the source of Allison's misery for fifteen years — but not insidious. Then, in the finale, Kevin steps out of the yellow lighting of the sitcom world, sans the audience, for the first time. Finally, we see him for who he is: an aggressive, manipulative, even dangerous man who has known all along exactly what he's doing. To see him in this light, literally, for the first time, is surreal and deeply unnerving. The way the viewer is disarmed to the point of genuine shock is a testament to every stroke of brilliance in the show leading up to that moment. Throughout the series, we watch from all angles as life and self-discoveries render everyone around Kevin nearly unrecognizable from the bunch we met in the first episode. Meanwhile, Kevin in the finale is the same man we met in the premiere, but it takes until one of the last scenes of the series for the viewer to realize they've been just as blind to the depths of his calculated nature as Allison.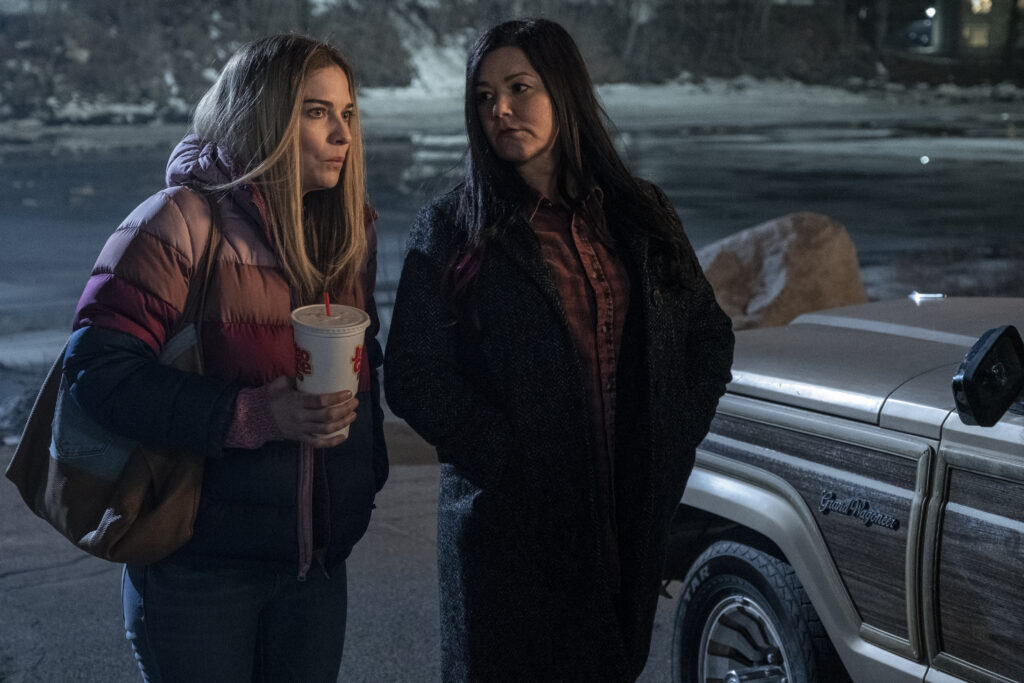 Kevin Can F**K Himself is, ultimately, not about Kevin at all. It's the story of two women who, in many ways, save each other. When the series reaches its climax, both Patty and Allison shed the armor they've been wearing for two seasons, revealing a delicate mix of vulnerability and strength. It would be a classic story of two souls who realize, through trial and tribulation, that all they ever wanted was right in front of them, though the journey to that conclusion is in a league of its own. The slow burn of the relationship, which is ultimately the heartbeat of the series, is such that nothing was forced and the ending is a payoff worth waiting for. The final seconds of the show leave some aspects of the duo's future together open to interpretation. But when we leave them, there is no question that Patty and Allison are each other's soulmates, whose love transcends even romance. Those who watch the show for the chemistry between Murphy and Inboden's Allison and Patty are fed heaps of truly heartwarming moments between the pair in the final episodes of the series. Their actions speak louder than words, but by the end, where it counts, nothing goes left unsaid.
Kevin Can F**K Himself season 2 airs weekly on AMC.