Just like we would have told you if you had asked us at age 16: Lisa Glasberg, also known as Lisa G. from The Howard Stern Show, is the kind of person an untrained reporter wants to be placed next to on a chaotic red carpet.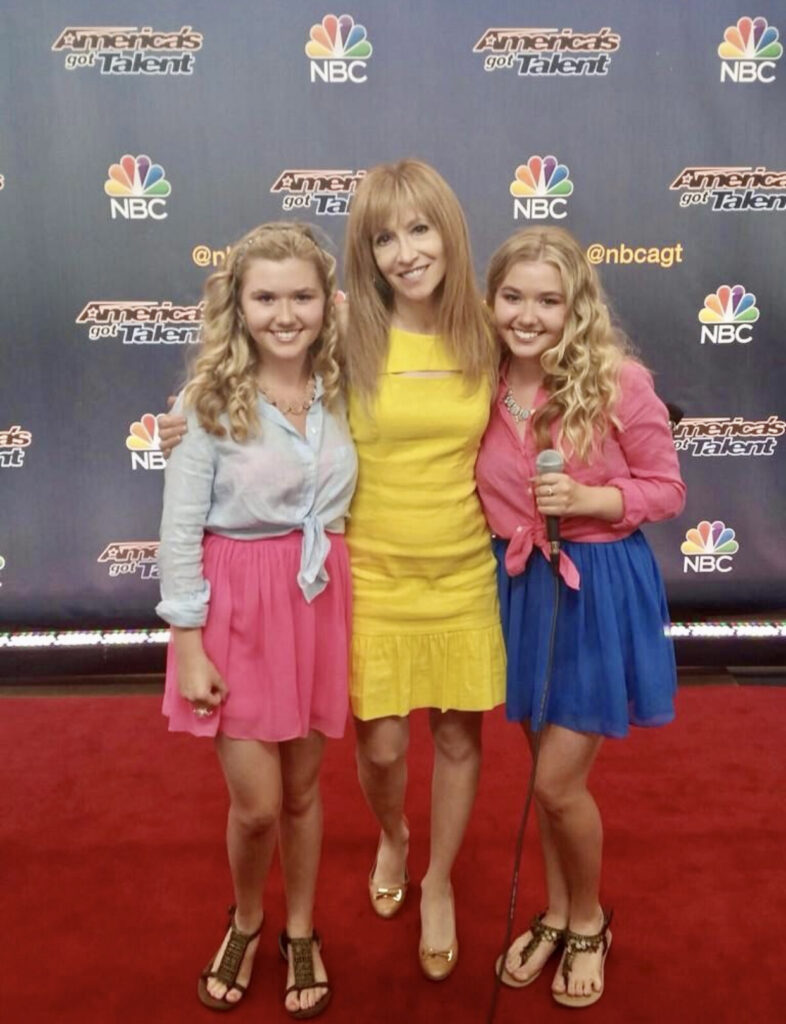 Not just because she was at the time working for and already knew one of the America's Got Talent judges who we'd be interviewing the night we met. More because on a hot summer's night in New York City, brought to boiling point by the flashing light of cameras and crowds at fever pitch, the presence of someone who has more years of field experience than you've been alive hits you like a calming wave. She was small in stature just like we were, but much more sophisticated; the things we would gush about or face with nervous laughter, she would give a smirk and follow up with an anecdote — she'd seen it all already.
As we stood fidgeting with our hair and microphones on the night of the first AGT live show in the summer of 2013, Lisa G. had something else on her mind – something that she brought up to us on Zoom eight years later as we reflected on our first meeting.
"I asked you about your lipstick and you told me about those Revlon lip crayons that tasted like peppermint," she reminded us as we sat in our Manhattan apartment, and she in her own. "I think fate brought us together. I saw a lot of myself in you."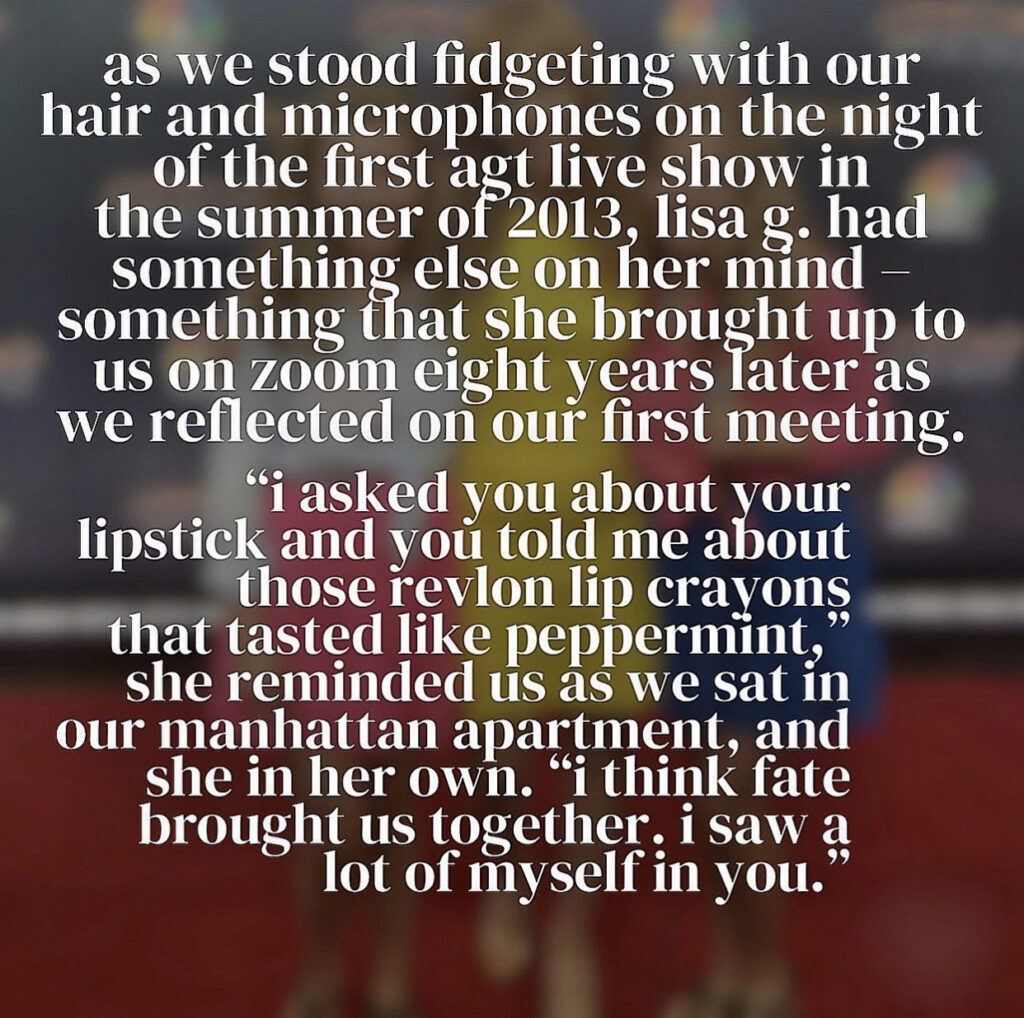 Fate, as it turns out, would be the name of the game when it comes to our years-long friendship with Lisa. It was her who convinced us to remove our blinders and refocus our college hunt from Manhattan to Long Island. We once couldn't see ourselves at journalism school anywhere but the center of a major city. But at her suggestion, we dropped everything to visit her alma mater of Hofstra University in Hempstead – where, as she said, they get students who are already working – and we never looked back. Each time we'd meet a friend at Hofstra who changed life for the better, we'd remember Lisa. Every internship we landed, we were able to fit into our schedule of classes, just like Lisa said we would. When an interview or a press event would be scheduled during a biology lab or a 3-hour night class, we'd remember Lisa, who told us this would happen – but that it would all work out. She said that it would be worth it, and it was.
Now nearly two years since we've closed our chapter at Hofstra, and six since Lisa closed hers at The Howard Stern Show, we called Lisa for a Saturday afternoon catch-up, where we discussed memories of our days on the red carpet together, her start in radio and advice to those just diving in, and why she refuses, to this day, to be anyone but Lisa G.