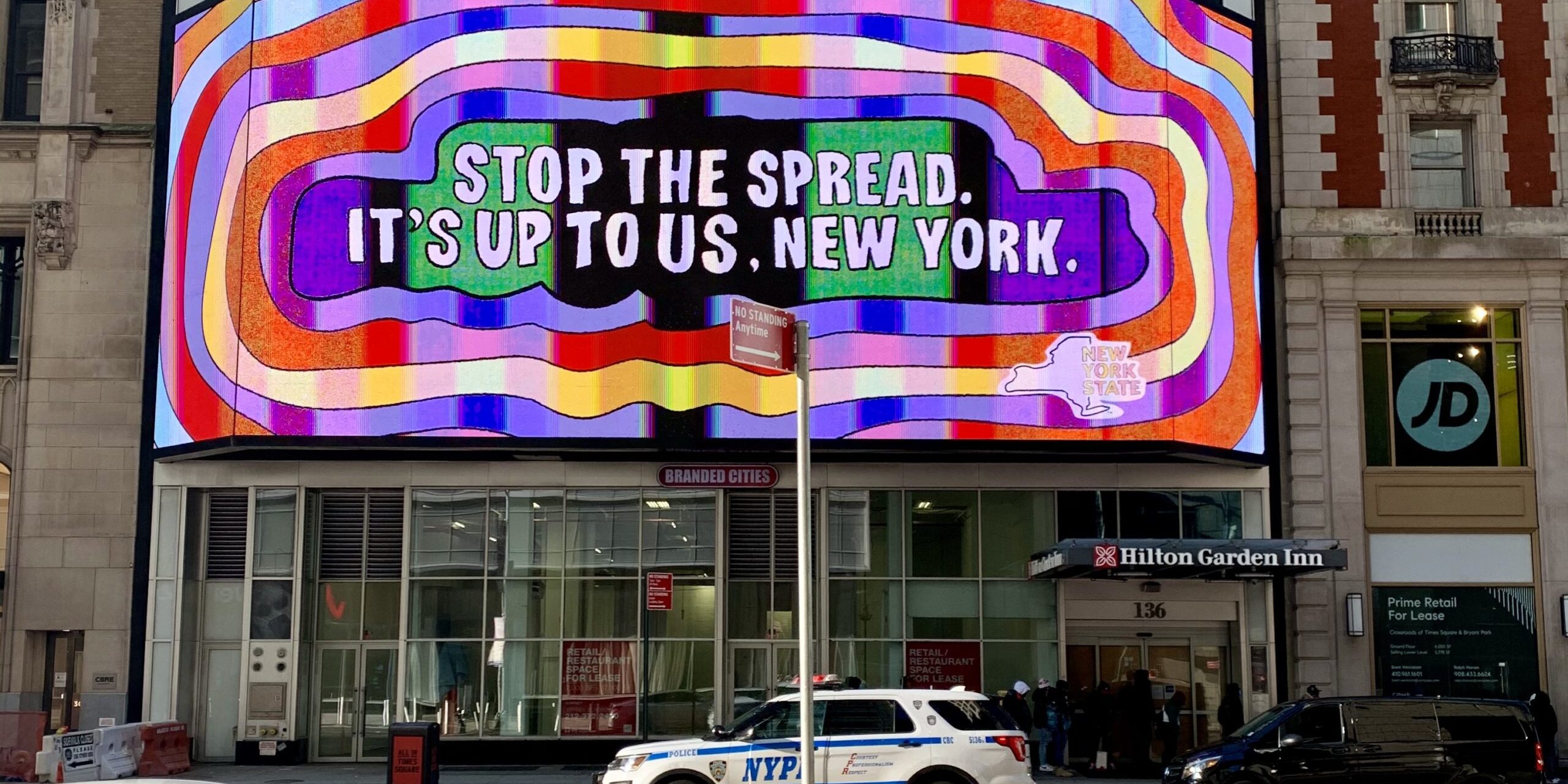 A few nights ago, the two of us were in the laundry room of our apartment building in Manhattan, waiting out the last few minutes of our drying cycles.
Standing on the opposite end of the room, making sure to stay well over six feet from the woman mid-switching her load from the washer to the dryer, we each made a quick scan of the bulletin board to pass the time.
There were the usual ads typical of our lobby's laundry room: a couch for sale in the building, good condition; a local music student offering piano lessons; a dog walker looking for work. Then, one stood out: tacked to the bottom of the board was an ad posted by a hairstylist, also a tenant in the building, offering her services for your "post-quarantine hair needs."
Before March of this year, the only time the two of us had ever heard the word "quarantine" in a memorable context was in a children's book we liked in grade school. It was about a young Italian immigrant who was separated from her family and put in quarantine upon arriving at Ellis Island. The idea of being put in "quarantine" seemed old-fashioned, distant: far from anything any of the kids in our fourth-grade classes would ever experience.
Fast forward to late October, 2020, and the word "quarantine" rolls off the tongue easily—by everyone, all over the world. "How's your quarantine going?" "I started learning ukulele at the beginning of quarantine." "I can help with all of your post-quarantine hair needs."
Our collective ability to adapt to this 'new world' has been a testament to the human spirit. What started as a 14-day pause, that many of us believed would allow for a return to normalcy in a matter of weeks, has quite literally changed the world—with no end in sight, eight months later.
There are signs on nearly every building in New York City, begging us to remember not to let our guards, or our masks, down. But, for some reason, it was that laundry room hairstylist ad that made us step back and remember, for the first time in awhile, just how much has changed.
Our commute to sunrise yoga on Halloween morning 2020 was cold, but by 8:30, the sun was shining and the skies were clear. And while the sense of fear and uncertainty no longer looms quite as heavily as it did the second week of March; though people have been able to return to cafes and parks and museums; though conversations and headlines have shifted to include more than just case numbers and closings and warning signs, the signs of the times remain on nearly every window, street corner, and flashing billboard—now just as engrained in New York culture and routine as yellow cabs and coffee.