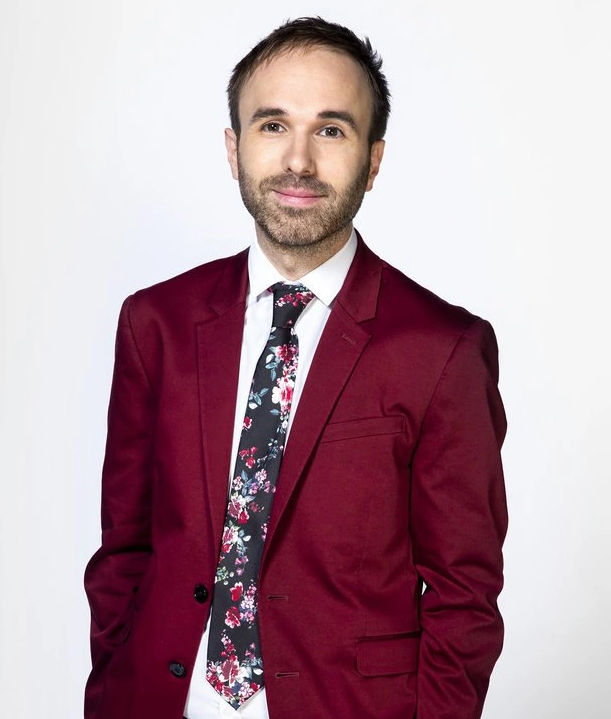 The summer of 2013 was a whirlwind for Taylor Williamson. The stand-up comic, whose career had already seen him move up from his usual venues of coffee houses and cafeterias to The Late Late Show with Craig Ferguson, found himself on one of the grandest stages in the world: Radio City Music Hall.
After winning the audience and the judges over with his self-deprecating sense of humor and charmingly awkward stage presence during his first audition for NBC's America's Got Talent — where his anecdote about the challenges of putting a comforter inside a duvet caused an uproar of laughter — Taylor continued to sail through subsequent rounds, eventually being crowned runner up of the show's season. Suddenly, ten years of hard word had paid off, and as Taylor put its, he blew up, metaphorically speaking.
But a lot has changed since then, and Taylor has no problem admitting that the life of a comedian ebbs and flows. Speaking to us on Zoom, he points out that to be successful as a stand-up comic, it's no longer enough to just walk on stage and be funny. It's about building a brand and an online presence, which Taylor, true to form in a deadpan, likens to forming a cult. Dry humor aside, we can tell in Taylor's eyes and tone that he is speaking from his heart when he expresses frustration at the changing landscape of the art form. It's not all fun and games for him.
"When I started, the job was just to be really funny, to be really good at stand-up comedy," he says. "Now, the job is to build a following on TikTok. When Twitter first started, it was just about jokes. Everyone just wrote one-liner jokes. It wasn't about politics, it wasn't about speaking out for things, which is still a wonderful thing to do."
He points out that in the twenty-first century, and especially in the past couple of years, the comedian's job description really asks them to be a jack-of-all-trades.
"You have to be funny, and sell tickets, and run your social media, and edit videos, and do a podcast. And listen, it's a great thing for artists, because you don't need to have a million people love you to have a career. You can have a thousand people love you, and a Patreon, and you can have a great career. It's really interesting, and it's cool, and I need to do a better job at leaning into this world that we're in. Anyone can do anything, and there's no more trying to be Jim Carrey or Robin Williams. You can create your own thing."
After a dry spell during the pandemic — Taylor admits that he was reluctant to dip his toes into Zoom comedy — he recently got a call that acted as a much-needed reminder that a change of luck can happen on a dime: the producers of America's Got Talent asking him to appear on the season 16 finale.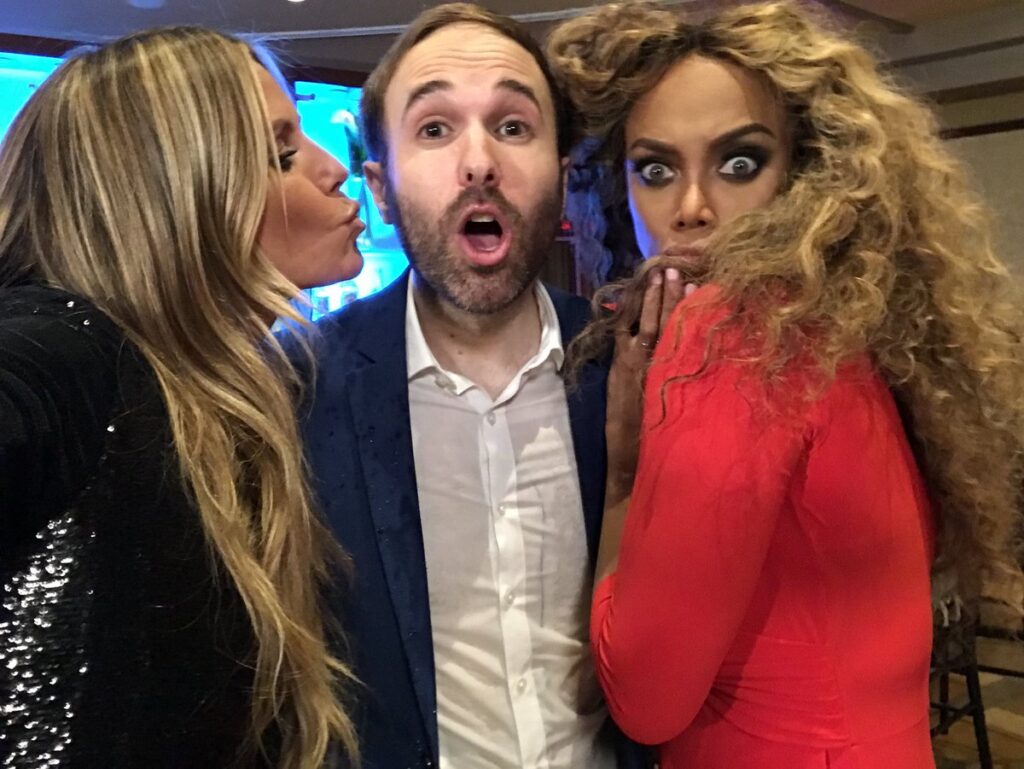 "It means the world to be asked, hey, do you want to come be the special guest? It was awesome. It was nice to see people. It was just silly fun, and that lead to more work, too. The good and bad think about this business is you just never know what's around the corner. There could be nothing, but then you could get that phone call."
Listen in on our full interview with Taylor Williamson below: