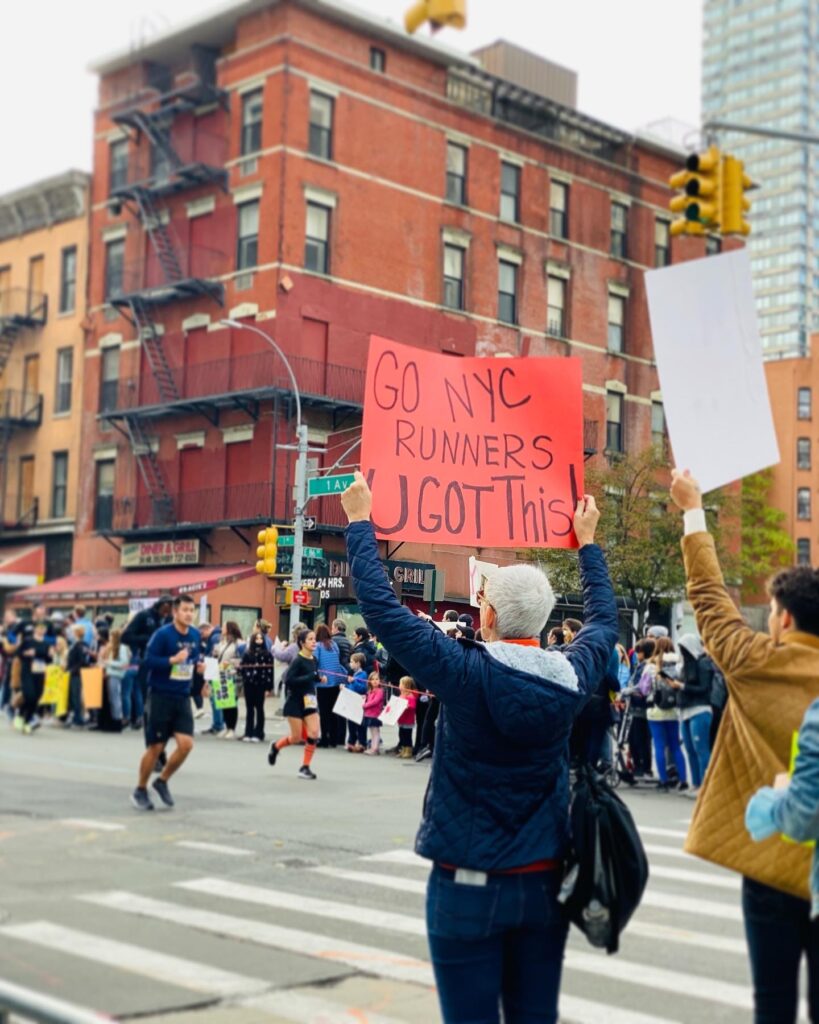 "Everyone with a hurting heart – please go to watch a marathon. It will remind you that people are beautiful and true. I am all better. I love everyone again. Thank you New York." — Glennon Doyle, November 7th, 2021
Last November, eight months into the COVID-19 pandemic with no end in sight, New Yorkers were just tired. Quarantine life was far from feeling novel, upheaval had become an expected part of the daily experience, and you didn't have to be an athlete to feel like you had been running a race. For only the second time in the iconic New York City Marathon's fifty-year history – the first time in 2012 due to the landfall of Hurricane Sandy – the in-person event was cancelled, turning the annual celebration of New York City, its people, and its spirit into just another chilly day during a dark time.
One year and a week later, on November 7th, 2021, the race is back on, and scenes from New York City's Upper East Side are proof of how much progress has been made. Now, 74% of New Yorkers have received at least one dose of the vaccine, with 67.5% fully vaccinated, and runners were required to prove they had received at least one round of the vaccine or pass a COVID test ahead of the big day. The 26.2 mile journey, which takes runners over hills, across bridges, and across streets of all five boroughs, once again features roaring crowds of proud New Yorkers cheering on friends, family, and strangers as they pound the pavement from Staten Island to Central Park.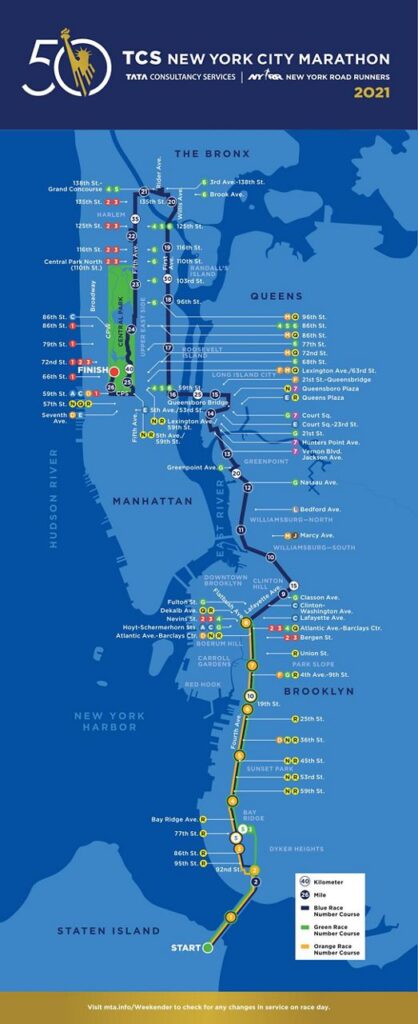 By the time runners arrive to Manhattan's Upper East Side, they've already been through Staten Island, Brooklyn, and Queens, and are approaching the Bronx before finishing back at Central Park. It's been a long road so far, but the home stretch is near, and motivation to finish strong is everywhere.
To take first or even hundredth place is a massive feat, but you don't need to win the race to leave the NYC Marathon with a colossal dose of Big Apple morale. This year, news cameras turned their focus to 2021 winners Albert Korir, Peres Jepchirchir, Marcel Hug, and Madison de Rozario – and celebrity runners Shalane Flanagan, Nev Schulman, Abby Wambach, and Chelsea Clinton – but thanks to memorable signs along the way, everyone was lauded simply for lacing up and giving the journey a go.
Photos by Hannah and Cailin Loesch, 2021.